Warcraft 3 has a new public test realm
15 years after the game came out.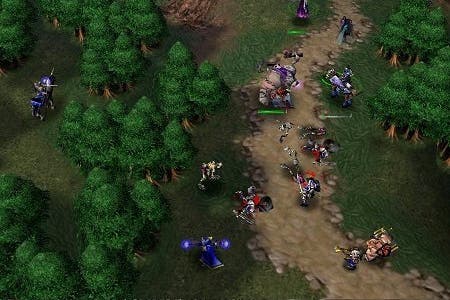 Warcraft 3 - yes, Warcraft 3 - has a new public test realm.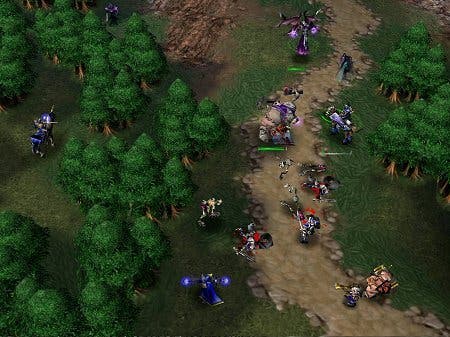 Pete Stilwell, who works on Blizzard's Classic Games team, took to Battle.net to announce Warcraft 3's "first official PTR" had gone live. Right now you can download it to test new map pools for 1s, 2s, 3s, 4s and free-for-all.
News of a new PTR for Warcraft 3 comes as some surprise given Blizzard's brilliant fantasy real-time strategy game is 15 years old. But Blizzard has from time to time released patches for the game. And there are some balance changes available in the PTR right now, too:
Balanced creep camp difficulty progression from early to late game
Balanced creep drop tables for better item progression from early game to late game
Item diversity: Varied Level 1 though 6 charged items and Level 1 through 6 permanent items
Balanced all start locations: total amount and starting distance from lumber, equal amount of spacing, equal size choke points, et cetera
Balanced expansion distance from start locations
Decluttered points of interest to reduce visual competition during gameplay
Retextured map surfaces for better visual clarity - both on screen and mini-map
Minimized the size of trees and doodads that obstructed player view of points of interest
Added cliff lines or deep water to edges of the map - removing hard edges (aesthetic choice for immersion)
Properly placed trees and doodads on the pathing grid: full-cell Medium Grid to half-cell Medium Grid alternate
Removed the rolling shoreline waves from rolling hills to remove the noise the waves created - remains for cliff shores
Further support is planned. Stilwell said a future patch will improve matchmaking, add automated tournaments and ladderboards and improve latency.
With Blizzard set to release the remaster of StarCraft, the company's fantastic sci-fi RTS, fans have wondered whether the Warcraft RTS games are set to receive the same treatment. Fingers crossed!