Virtual Console: The Most Wanted
Come on Nintendo!
In the two years since Nintendo started their retro superstore, the Virtual Console has played host to many classic games of the last twenty years. It's also brought back some absolute howlers that should have stayed buried. There are dozens of classics still untouched, however, so here's our Eurogamer rundown of the games we hope to see every Friday morning. To keep the list reasonably realistic, we've omitted games based on movies, TV shows or comic books, purely because there's a very good legal reason why such licensed products can't be officially re-released. And, as further food for thought, skip to the end for the five gaming platforms we'd like to see added to the Virtual Console line-up.
SNES Most Wanted
Unirally (DMA Design)
After Lemmings, but before GTA, DMA Design came up with this unsung classic, long overdue its moment in the VC spotlight. It's a simple side-on racer in which riderless unicycles pelt around rollercoaster tracks, pulling off flips, twists and stunts to increase their speed. With a fantastic two-player mode and an instantly appealing concept, the world needs more Unirally.
Earthbound (Ape, Pax, HAL)
With Mother 3 finally getting an English language makeover (albeit unofficially), we can't help but pine for its 1994 SNES prequel. Back in May, a fresh ESRB rating for the game hinted that it would be headed for the VC, but six months on and there's still no sign of it. Why all the excitement? Because it's a witty JRPG that manages to innovate and parody the genre all in one delicious package.
Zombies Ate My Neighbors (LucasArts)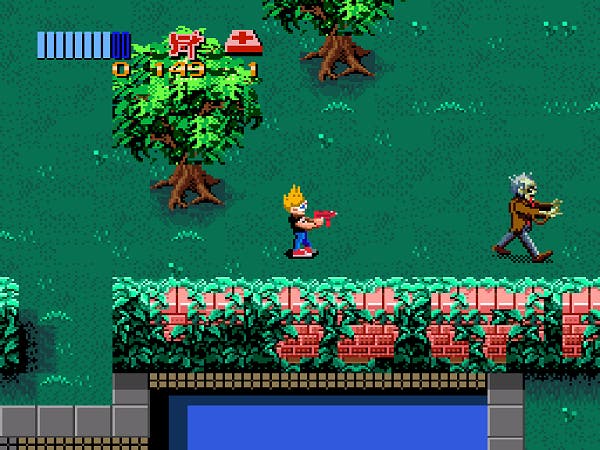 You know a game is a classic when its still considered the benchmark of a genre some fifteen years after its release. Many have tried to mimic this gleefully ghoulish top-down blaster, not least Rare's Grabbed By The Ghoulies and Monster Madness, but none have managed to pull it off. Funny, freaky and absolutely stuffed full of variety, this B-movie homage would clean up as a download.
Chrono Trigger (Square)
Perhaps the most commonly wished-for addition to the Virtual Console, the release of a DS version has probably scuppered any chance of seeing Square's greatest 16-bit RPG for the foreseeable future. And it really is a gem, far better than Final Fantasy with a time-hopping storyline that actually makes sense. Also, one of the characters is a medieval frog. Classic.
Super Punch Out!! (Nintendo)
The NES original has been available on the Virtual Console for over a year and a half, so where's the superior SNES sequel? For a game based on outsized cartoon opponents, you really need the colour and sprite-muscle of a 16-bit system and Punch Out's simple yet effective controls place it firmly within reach of even the most casual player.
Lost Vikings (Blizzard)
One of the all-time great puzzle games, Blizzard's Lost Vikings was probably left by the wayside because too many people expected it to be a platform game. As the title suggests, you have to guide three wayward Norse warriors through a series of fiendish levels, using each of their unique abilities to navigate past obstacles and traps. It's another great game that is a clear influence on a lot of Wii games, so it's time to give credit where it's due and get this on VC.
Super Mario Kart (Nintendo)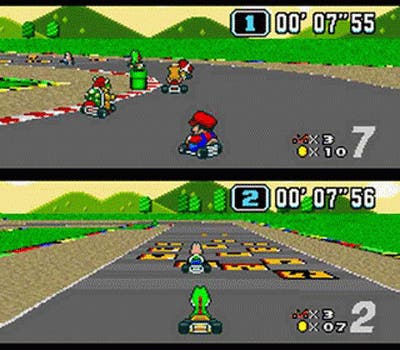 This one is so obvious that it almost doesn't need to be mentioned. There are apparently technical problems with emulating the Mode 7 graphics, but if there's one game that warrants a bit of extra backstage tinkering, it's this. Yes, Mario Kart 64 is on the Virtual Console, but it's not the original, and the original is the best. No Super Mario Kart is as daft as having no Super Mario Bros.
Secret of Mana (Square)
While Chrono Trigger remains missing in action, this equally impressive Square RPG actually joined the US Virtual Console in the middle of October. Did it arrive Europe at the same time? No sir, it did not. It better be on its way soon, or there'll be trouble.
Another World (Delphine/Eric Chahi)
Eric Chahi's epic animated adventure is one of those games that is much loved by those who played it, yet it rarely seems to get mentioned whenever gaming greats are under discussion. Let's rectify that. From its movie-style intro through to ferociously tough battles against alien prison guards, and on to a soaring finale, it's a quiet masterpiece of minimalist storytelling and surely a major influence on Half-Life.
Stunt Race FX (Nintendo/Argonaut)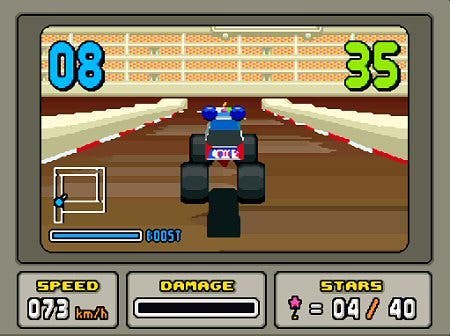 Much like Mario Kart and Mode 7, there are clearly emulation problems with the Super FX chip keeping this - and other FX games - from the VC. Still, despite slightly chunky handling and a distinct lack of speed, Stunt Race FX was one of the first console games to really invest in 3D, and for all its flaws the track design and cheery vehicles make it a tarnished gem we'd love to revisit.