Video: The scariest things in The Evil Within (so far)
Plus more from Outside Xbox.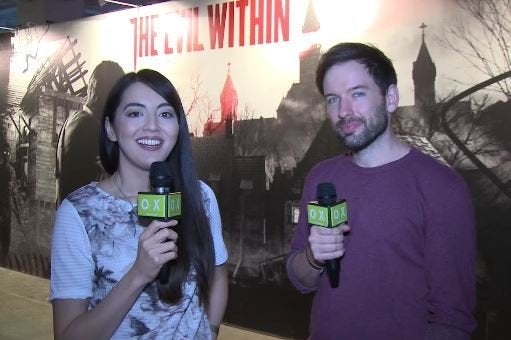 Hi Eurogamers, and welcome to your round-up of the week's best videos from Outside Xbox. Now that we're in October, and everyone on Twitter has names like 'Spookly Spectreson', our thoughts turn to horror games and the grim jump scares and ludicrously convoluted locks contained within.
Such survival horror archetypes abound in The Evil Within, in which zombie-like enemies shuffle along the corridors of a creepy mansion among deadly spike traps and arcane lock puzzles. But do tropes this familiar still have the power to scare us silly? Yes, is the answer we found after going hands-on with the game at London games expo EGX.
Also limbering up on the horror sidelines, ready to freak us out beyond all reason, is Alien: Isolation, a game all about being trapped on a space station with a single, terrifying xenomorph. This week, Alien: Isolation gets the Show of the Week treatment, and Team OX go up against the game's survival mode to see who is the best at not getting eaten by aliens.
Finally, as a change of pace, this week saw new details drop about Dragon Age: Inquisition, and its character creator in particular. It's looking to be Dragon Age's most elaborate character creator to date, packing more elaborate facial options than a game of Guess Who. Hit play below for six details we love, and one that we definitely don't.
For more, visit us at outsidexbox.com or subscribe to our YouTube channel to get stuff like this in your subs box every day. See you next week.