Uno is coming to PS4, Xbox One and PC next month
Ubisoft revitalises the popular card game.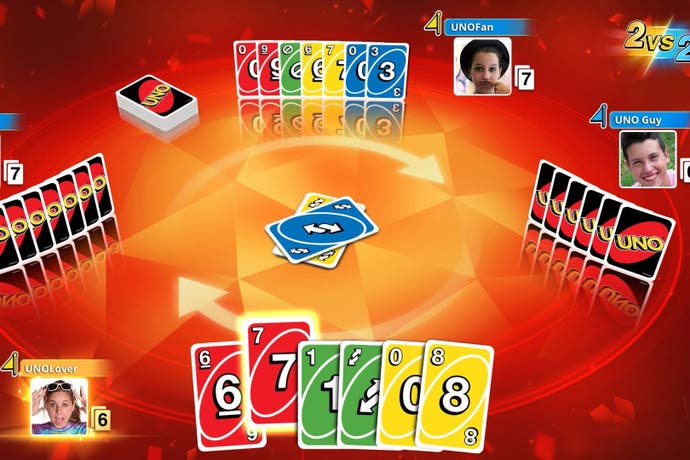 Ubisoft is releasing a digital version of the popular card game Uno for PS4, Xbox One and PC on 9th August.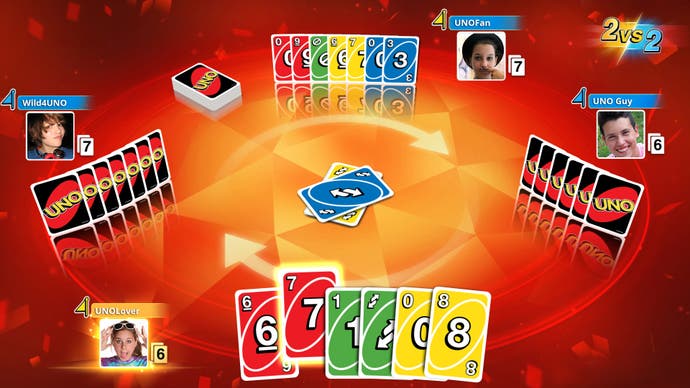 A previous digital version of Uno was released in 2006 for Xbox 360 where it went on to become the first XBLA title to exceed 1m downloads.
Like before, this modern version of Uno will include video chat support, as seen in Rab Florence's video below. There will also be new "theme cards" offering all new twists on the timeless title, though a Classic Mode will be included for purists. Players can also customise the house rules for this current-gen Uno interpretation.
Former Eurogamer deputy editor Ellie Gibson loved Microsoft's XBLA version of Uno back in the day. "Uno is an ancient game that always was fun, and always will be fun, but is even more fun when you can compete against people online" she wrote in her 2006 Uno review.