Universal is reportedly delaying the opening of its Nintendo theme park in Japan
It's been an emotional rollercoaster...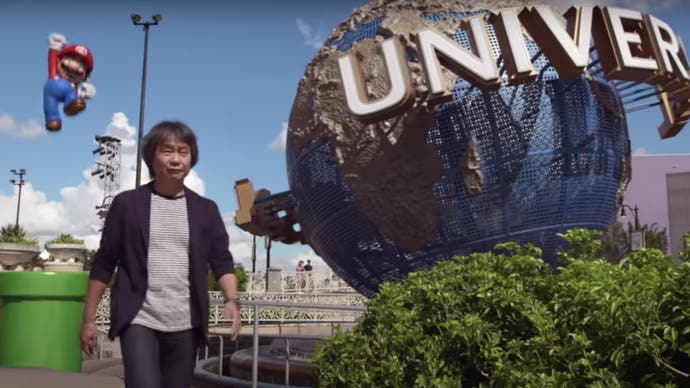 Universal Studios Japan has reportedly postponed plans to open its Nintendo theme park due to the ongoing COVID-19 pandemic.
While official confirmation of the delay has yet to be made, according to Business Times and sources "familiar with the matter", the developers of the theme park - which is own by Comcast's NBCUniversal - is expected to formalise its plans publicly soon, possibly as early as this week.
That said, construction of the new area is "nearly complete" and Comcast still hopes to launch the park later this year, although with the delay of the 2020 Olympics that had been scheduled to take place this summer in Tokyo, it's still possible the opening may be pushed back until next year.
As Matt reported last year, way back in 2014 Universal Studios announced that it had signed a deal to create a number of new theme parks based on Nintendo properties, and it looked like the first of these, in Osaka, Japan, would finally open in "spring" next year.
The Japanese park reportedly has two rides - one based on Super Mario Kart and the other on Yoshi - opening during Phase One of the park's development. Alongside Super Nintendo World's launch day rides - both of which appeared in leaked concept models last year - guests will be given special magnetic wristbands that can be used to interact with rides and games around the environment to rack up "scores". Scores would interface "back with your game console" "so you can build on it and come back again".
Additional Super Nintendo Worlds, each with different ride selections and layouts, are currently in the development stages and will eventually open in Orlando, Hollywood, and Singapore - although there's no firm word on when these other parks will be complete.