UK Charts: Sonic back on top
Heroes keeps Rugby off the top, with Sam Fisher still lurking in the shadows.
11 weeks after its release, Sonic Heroes has returned Sega to the top of the UK software chart this week, deposing Ubisoft's Splinter Cell: Pandora Tomorrow after three weeks of covert dominance.
The release of the Sonic Heroes across multiple platforms is proving to be a masterstroke for Sega, which also took over the PS2 top slot, maintained the Cube No.1 position, but slipped to No.6 on the Xbox, underlining the brand demographics. All this despite fairly negative reviews.
But for all the headline-grabbing glory, just over 500 sales separated the top four titles this week, with Sonic's latest adventure only just pipping Acclaim's World Championship Rugby, which climbed up to No.2 in its second week on sale, while Norton Internet Security managed to creep stealthily above Sam Fisher into the No.3 spot.
Ninja attack!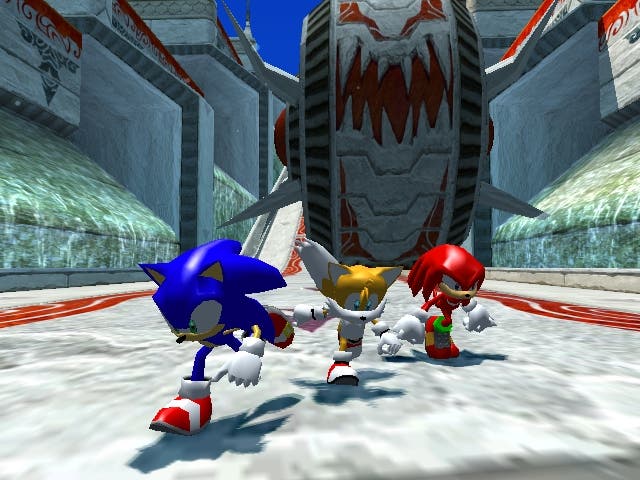 Given the lack of new releases last week, perhaps this state of affairs is less surprising, and in fact just two new entries made it into the forty this week, headed up by Konami's Teenage Mutant Ninja Turtles at No.24 (No.14 PS2, No.16 Xbox), followed by Sony's late debuting Rise To Honour at No.38 (No.13 PS2). The only other titles to debut anywhere were DreamCatcher's FPS Painkiller, in at No.13 on the PC full price chart, and Ignition's Pool Paradise, which snuck into the Budget All Formats Top 40 at No.40 after a sluggish start.
The lack of new titles gave other recent releases the chance to make their mark, and Vivendi's The Cat In The Hat took advantage of the movie's release to catapult 26 places to No.10 (No.9 PS2, No.3 GBA), while Deep Silver's Singles: Flirt Up Your Life improved it position well enough to enter the Full Price All Format chart at No.36 (PC No.8).
The other big movers in the chart were old favourites, namely The Sims, whose recent Platinum release has seen it vault back into the Top 10 at No.8. Tiger Woods PGA Tour 2005, meanwhile, soars 13 places to No.15, but apart from that the chart remained almost exactly as it was last week, with three football titles (FIFA No.6, LMA No.7 and This Is Football No.9) and James Bond 007: Everything Or Nothing (No.5) making up the rest of the Top 10 best sellers.
Old is the new new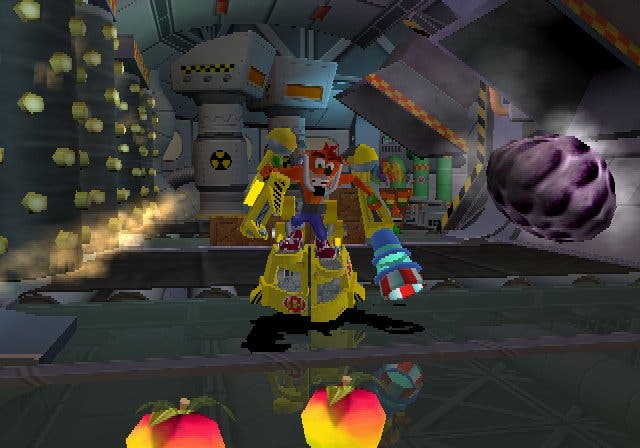 But worryingly for publishers, very few titles outside of the Top 10 released this year are challenging last year's big sellers, with only Far Cry (No.14), Scooby Doo In Mystery Mayhem (No.19), Mafia (No.29), Scooby Doo 2: Monster's Unleashed (No.30, No.1 GBA), Cricket 2004 (No.32) and Battlefield Vietnam (No.37) doing anything at all to break up the general mass of familiarity. 24 out of the Top 40 titles were released last year, and while the staying power of certain (EA) titles is good for some (EA), many other publishers will be concerned at their poor start to the year.
There are rich pickings in the budget end of the market at least, with Vivendi once again mining the kid's market with aplomb thanks to Crash Bandicoot: Wrath Of Cortex, which is still holding off Vice City for the top spot. Scanning the Top 40 for belated hits, EyeToy: Groove is performing well at No.6 after a quiet initial release, while slow burners such as Rayman 3 (No.12), Space Invaders Anniversary (No.13), Midway's Arcade Treasures (No.24) and Jurassic Park: Operation Genesis (No.33) are providing to be crucial sellers for their respective publishers.
On a per format basis, Microsoft would be well advised to note that just three out of the Xbox Top 20 are exclusive titles, (PGR 1 and 2, and Halo), and two of those are launch titles. However, things aren't much different on the mighty PS2 (TIF 2004, Rise To Honour, SOCOM II), despite its obvious advantage. Meanwhile, could sales be any worse for the Cube, even with its 14 exclusives in the Cube Top 20?
What's in store?
Moving on to next week's releases, Codemasters looks likely to score the highest new entry with TOCA Race Driver 2, with Big Ben's Dance UK Xtra Trax and Rockstar's Xbox and PC release of Manhunt also figuring relatively strongly. Atari's perennially slipping Unreal II on Xbox could yet surprise us, but don't hold your breath on that one or you might wind up dead...