Ubisoft delays Watch Dogs Legion, Gods & Monsters, Rainbow Six Quarantine
Following "underperformance" of Ghost Recon Breakpoint and The Division 2.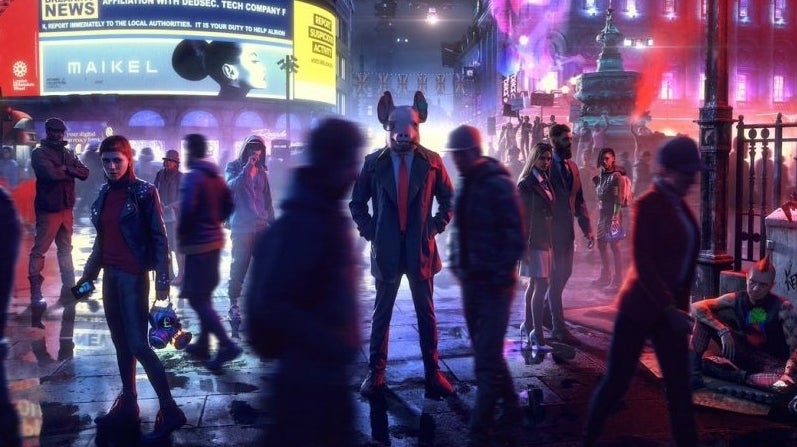 Ubisoft has announced delays for Watch Dogs Legion, Gods & Monsters, and Rainbow Six Quarantine, all of which are now expected to arrive after the company's current financial year comes to a close.
All three games were initially due to launch before the end of March 2020, with Gods & Monsters and Watch Dogs: Legion even receiving firm release dates of 25th February and 6th March 2020 respectively. Today, however, Ubisoft announced that all three titles will now launch some time in its next financial year, which runs from April 2020 to March 2021.
The delay announcements followed news of substantially decreased financial targets for Ubisoft's current fiscal year - reductions that the company said were the result of lower-than-expected revenue from Ghost Recon: Breakpoint and, "to a lesser extent", The Division 2.
Speaking candidly about Breakpoint in a press release accompanying today's announcement, Ubisoft CEO Yves Guillemot explained that while the game's quality "appeared on track" prior to release, "critical reception and sales during the game's first weeks were very disappointing". Despite its relative failure, however, Ubisoft says it will continue to support the game "and listen to the community in order to deliver the necessary improvements".
Guillemot also identified three areas the publisher believes led to The Division 2 and Breakpoint's underperformance: the less-than-perfect implementation of "gameplay innovations" and lack of "differentiation factors" in Breakpoint, and, in the case of The Division 2, the difficulty in generating interest for a sequel to a live game.
On the latter point, Ubisoft says it will need to ensure "there is more time between each iteration of live games" in the future.
In light of these learnings, Ubisoft is delaying Gods & Monster, Rainbow Six Quarantine, and Watch Dogs Legion so it has "more development time to ensure that their respective innovations are perfectly implemented so as to deliver optimal experiences for players."
The company offered no indication of revised release dates beyond their launch in the 2020-2021 fiscal year, and there was no update on the progress of its multiplayer pirate adventure Skull & Bones, which was also delayed into the next financial year back in May.