Ubisoft announces Drawsome tablet for Wii
uDraw competitor out in the US next month.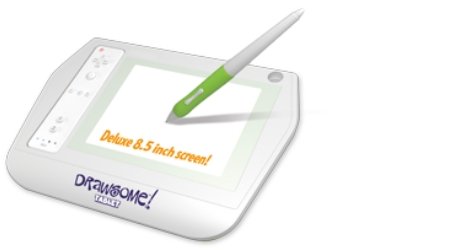 Ubisoft has just announced Drawsome, a new tablet peripheral for the Wii.
Due out in the US on the 6th December, it features a 6.5 x 5 inch screen and a wireless stylus. It comes bundled with two bits of software - an art package called Drawsome Artist and a DIY platformer called Drawsome Sketch Quest.
Users will be able to share their artwork with other tablets via an SD card slot.
"Ubisoft is always looking for new ways to marry quality family time with a quality gaming experience," commented Ubisoft exec Tony Key.
"With the Drawsome Tablet, Ubisoft is bringing to the market a peripheral that will allow families to sit down together and create their own unique works of art while participating in fun, creative adventures."
A European launch hasn't been confirmed just yet.
It would appear this is the end result of Ubi's Project InTouch, leaked earlier this year.
THQ has already found some success with its uDraw tablet peripheral released in late 2010, which shipped 1.7 million units in the last fiscal year.