Turrican returns with a set of pricey 30th anniversary anthologies
Gunning for PS4 and Switch.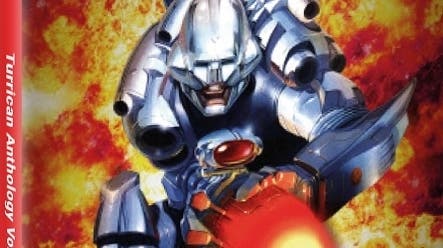 Retro run-and-gun classic Turrican is back to celebrate its 30th anniversary with several anthology collections for Nintendo Switch and PlayStation 4.
Strictly Limited will release the series across two €34.99 volumes, each available separately or together as part of two pricier collections.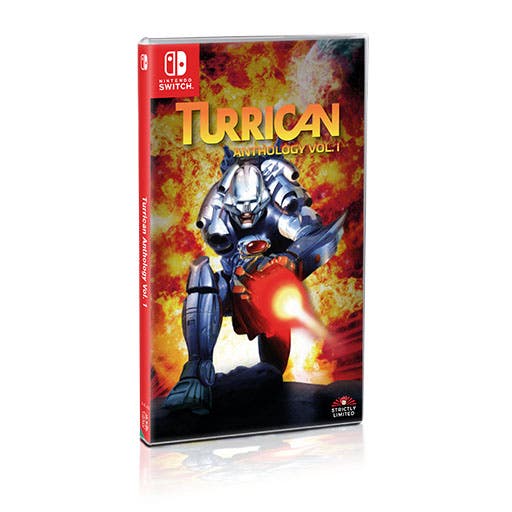 Turrican Anthology Vol. 1 will include the Amiga versions of Turrican and Turrican 2, the SNES Super Turrican and its Director's Cut, and the Mega Drive Mega Turrican Score Attack.
Turrican Anthology Vol. 2 will include the Amiga's Turrican 3, the Mega Drive's Mega Turrican and its Director's Cut, plus the SNES Super Turrican 2 and Super Turrican 1 Score Attack.
Alternatively, you can pick up both volumes together in either a €99.99 Collector's Edition or €199.99 Ultra Collector's Edition.
The Collector's Edition will try and tempt you with a poster, keychain, artbook, soundtrack CD, stickers and making-of Blu-Ray.
The Ultra Collector's Edition will include a 20cm figurine, acrylic diorama, four soundtrack CDs, an instruction booklet and, er, a big box.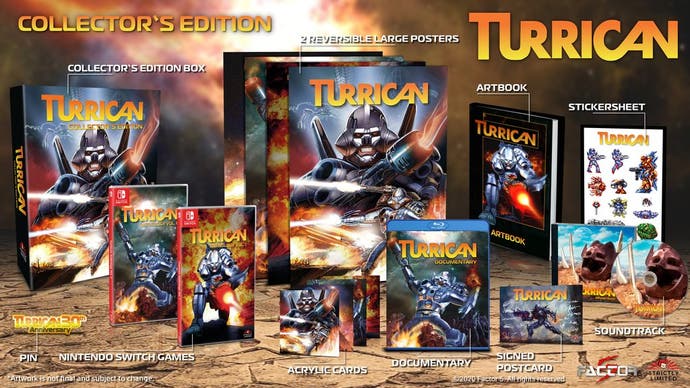 Here's the trailer for the series, looking back at happier times: