RedLynx defends Trials Frontier's mobile micro-transactions
And reassures there's none in Trials Fusion. RedLynx has defended the inclusion of micro-transactions in Trials Frontier, the upcoming mobile version of its addictive racing series.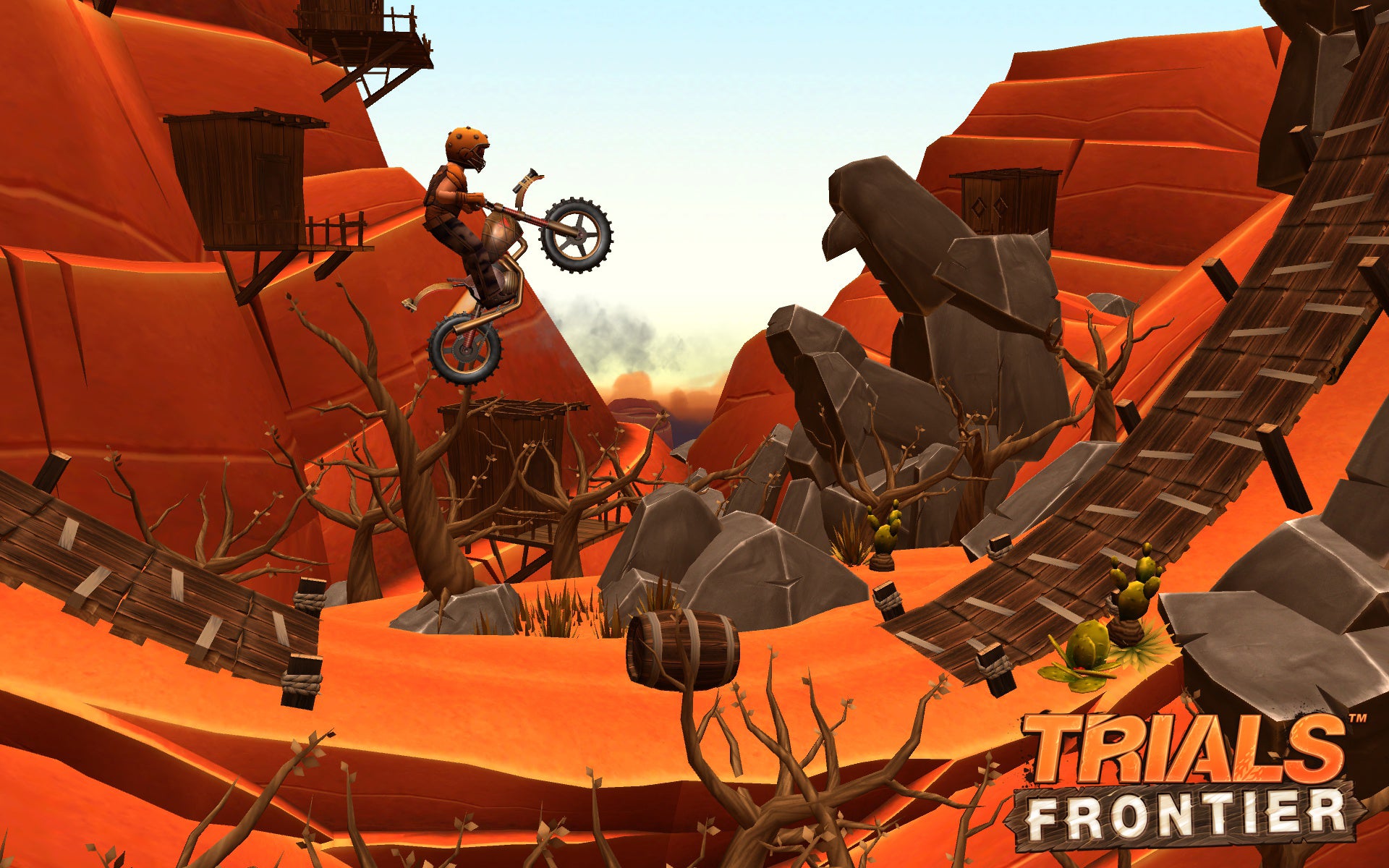 Speaking to Eurogamer at an event in the studio's home city of Helsinki, RedLynx boss Tero Virtala explained that Frontier's free-to-play business model was necessary for the game to reach a wide mobile audience - and help grow the brand as a whole.
"We evaluated a lot how Trials should go to mobile for the first time," Virtala said. "We tried to understand the audience, where the platform is heading, what kind of game we should develop to have a big userbase but also serve our core audience - and also ourselves, as gamers.
"[Releasing as a paid app] was one of the approaches but part of the problem with this was that the really vital thing was getting people to experience Trials. We started seeing that games with a four or five euro price point only reach a fraction of the market."
Frontier will launch as a free app but will charge players in-game currency to replenish their bike's fuel - something you can buy with coins earned from gameplay, but also top up with your real world reserves.
The approach raised eyebrows when it was first revealed due to the nature of Trials' 'just one more go' gameplay. But Virtala argued that the game has seen constant tweaks and revisions over its lengthy two-year development, a huge amount of time for a mobile game.
"We have a dedicated team that has been working on Trials Frontier, and they love Trials games," he reassured. "We make Trials games for the players, but equally we make it for ourselves. I think we've found a good balance but this is one of the reasons it's taken over two years to bring a mobile game to the market. Finding that right balance... we felt it was really difficult, but we think we have it."
That said, Virtala was clear that there were no micro-transactions at all in the game's bigger brother, the PC and console Trials Fusion.
"We took the approach that, yes, the gaming world is changing and there are new platforms and business models - and of course we have to learn from those. Trials Frontier is our approach to micro-transactions and free-to-play," he said deliberately. "We didn't want to start innovating with different business models on Fusion."
The dual game and dual business model approach will no doubt satisfy any long-term Trials fans that might balk at the idea of micro-transactions in the game, yet also tempt a new mobile audience who might not have dabbled in the series so far. But RedLynx would still like fans to try both - and there are as-yet unrevealed bonuses for doing so.
"I'd ask players to just try it [Frontier] and they'll notice there's no need to buy anything they don't like, they can still compete against other people. If they're skilled they will still succeed on the leaderboards. But of course at some point we hope that, even though they don't need to, they buy something - so the game makes at least something!"
In the end, he concluded, "it's up to the players to decide".