Treyarch regrets Black Ops Second Chance perk
Design director: "I f***** up."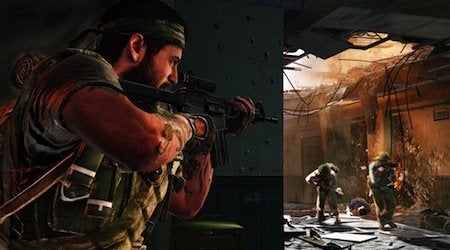 Treyarch has admitted that Call of Duty: Black Ops' Second Chance perk was a duff design decision.
As reported by StickTwiddlers, game design director David Vonderhaar Tweeted earlier today, "See that gun to my head in my pic? That's how I feel about 2nd Chance. We meant well. I f***** up."
The Second Chance perk lets players survive normally fatal damage and then use a pistol for 10 seconds before dying, with a Pro version upping that to 30 seconds and allowing teammates to revive you.
Infinity Ward's similar Last Stand perk was ditched for Modern Warfare 3.
Another post on Vonderhaar's Twitter feed also asked forgiveness for a Challenge that demanded players capture flags for Pro Perks.
"That was another bad idea. Long story. Filled with regret," he wrote.
"I wanted them to be a Challenge. I didn't want them to force people to play something they dislike and encourage boosting," added a further Tweet.