Treasure teams up with Capcom for 3DS outing Gaist Crusher
Monster Hunter meets Mega Man by way of the Sin & Punishment dev.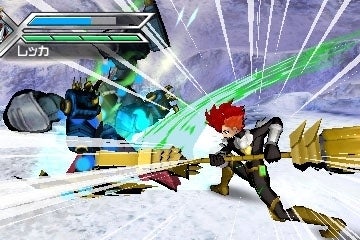 Sin & Punishment and Gunstar Heroes developer Treasure has teamed up with Capcom to make the Monster Hunter-esque 3DS "custom armour action" title Gaist Crusher.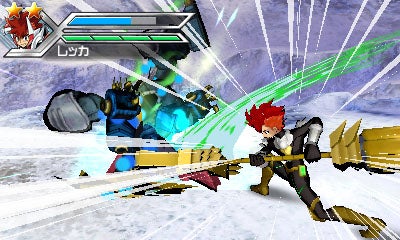 As reported by Siliconera, Gaist Crusher is a brand new IP that will span games, manga, anime, music and toys. Evidently, it's part of Capcom's initiative to develop more games that are suitable for children and Gaist Crusher will draw from Capcom's experience with Mega Man and Monster Hunter.
It appears to be a blend of those two franchises where you fight giant metal creatures called "gaists," then harvest their parts to alter your Blue Bomber-esque armour.
According to Siliconera, Gaist Crusher is due in Japan this autumn. No western release has been announced, but hopefully it'll hit European shores. I mean Treasure taking on Monster Hunter with Mega Man's customisable armour? What's not to love?
See Gaist Crusher in action in its debut trailer below.