Anarchy reigns in this new Transformers Devastation trailer
Multiple Optimus Primes suggest multiplayer.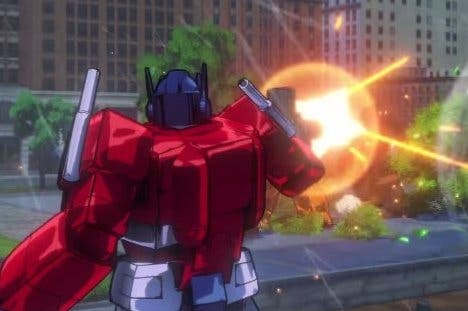 Bayonetta and Metal Gear Rising: Revengeance developer Platinum Games has released a new trailer showing off more of its upcoming Transformers Devastation.
We get to see more of the game's combat system in which you can switch between vehicle and mechanical man forms at will. It looks like the crux of the action is a brawler, but you will be able to drive - and possibly fly - in vehicular form.
More excitingly, it appears like there may be multiplayer as some scenes show multiple character brawls where duplicates of the same character are in the fray. Multiple Optimus Primes duking it out suggest that this could be the spiritual successor to Platinum's cult classic Anarchy Reigns.
Transformers Devastation is being written by Metal Gear Rising: Revengeance director Kenji Saito. Playable characters revealed thus far include Optimus Prime, Bumblebee, Sideswipe, Wheeljack and Grimlock.
The game is due this autumn on PS4, PS3, Xbox One, Xbox 360 and PC.