To the Moon's third instalment is "time-loop tragicomedy murder mystery thriller" Impostor Factory
And it's out next year on PC.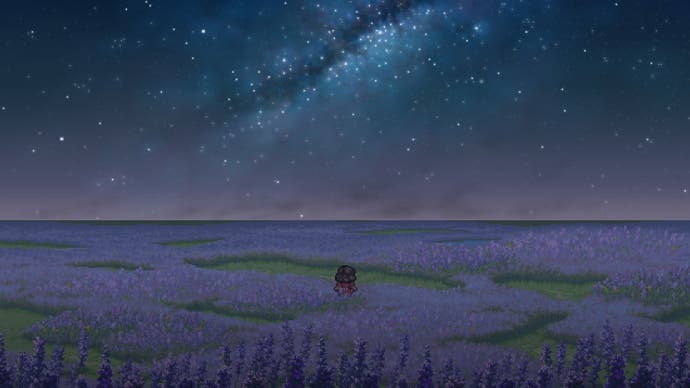 Developer Freebird Games has unveiled Impostor Factory, the third main entry in its well-received To the Moon series. It's described as a "bonkers time-loop tragicomedy murder mystery thriller" and it'll be heading to PC toward the end of next year.
Lo-fi tearjerker To the Moon initially released in 2011 to much acclaim, and it took six year for its first proper sequel, Finding Paradise, to arrive (although Freebird released a number of spin-offs in-between). As with other instalments, Impostor Factory features ties to the rest of the saga, but is designed as a completely standalone adventure, requiring no knowledge of previous games.
"Dr. Rosalene and Dr. Watts have peculiar jobs: They give people another chance to live their lives, all the way from the very beginning. But this isn't their story. Probably," reads Impostor Factory's newly unveiled Steam page, "Instead, it's about Quincy."
Quincy, explains Freebird, accepts an invitation to a "suspiciously secluded" mansion, only to discover a time machine in its bathroom, "Then people start dying, because that's what they do. And somewhere along the way, things get a little Lovecraftian and tentacles are involved."
Freebird says that Impostor Factory "will likely mark the end of an era" for both the developer and the To the Moon series when it comes to Steam, GOG, and the Humble Store in 2020.
Last year, Freebird revealed the original To the Moon was in the process of being turned into a full-length animated feature film by a "first tier" Japanese animation company with a "significant" budget. However, there's been little additional word on the project since.