Titanfall update to add two new modes, Titan features
Hmm, upgrades.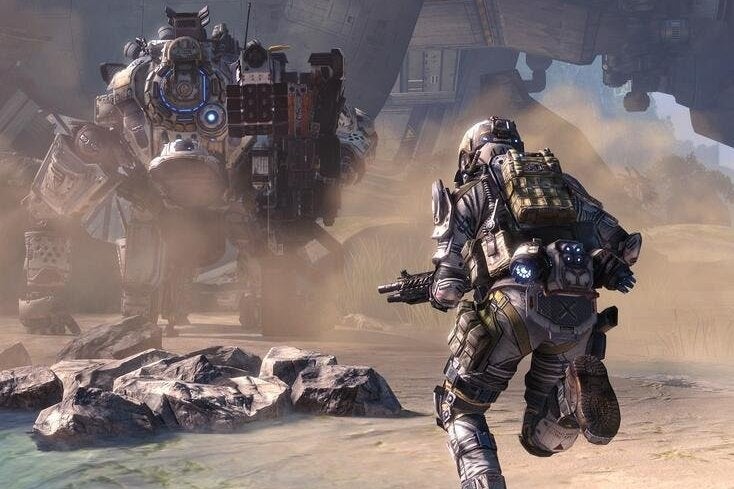 An upcoming Titanfall patch will bring two new modes to the game: Marked for Death and Wingman LTS.
The former sees one player on each team "Marked for Death". Players must protect the targeted player on their side while hunting the target in the enemy faction.
Wingman LTS, meanwhile, is a smaller two-on-two version of Last Titan Standing. It's the game's first mode that isn't designed to be six-on-six.
The update will also bring new Titan customisation options, developer Respawn detailed in a new blog post. You'll be able to choose between three voice options - "Betty" (the original), "Lisa" and "Jeeves".
Decals, awarded through challenges, and new Titan Burn Cards will also be added.
Like all patches to the game, the update will be available for free. There's no release date yet, however.