TimeSplitters 2 HD was in development at Free Radical Design
Ex-Rare vets talk canned Donkey Kong, Killer Instinct games.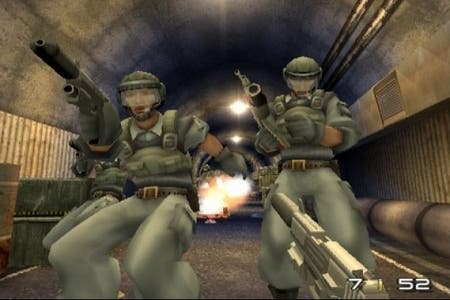 TimeSplitters 2 developer Free Radical Design had an HD version of the game in development before the studio shut down, an ex-staff member has revealed.
Rare (and later Free Radical) staff members Steve Ellis, Martin Wakeley and Lee Musgrave divulged the new information to NES during an interview about their new mobile game company Crash Lab.
"We had an 'HD' downloadable version of TimeSplitters 2 in development at Free Radical in 2008," ex-Goldeneye programmer Ellis explained. "I don't know what happened to that but yes, I'd love to see it released at some point.
"Maybe it could be the catalyst that is required in order to raise enough interest in TimeSplitters 4 that a publisher might want to fund it."
Other franchises from the group's Rare days have also struggled to make a reappearance, although Banjo Kazooie did turn up on Xbox Live Arcade.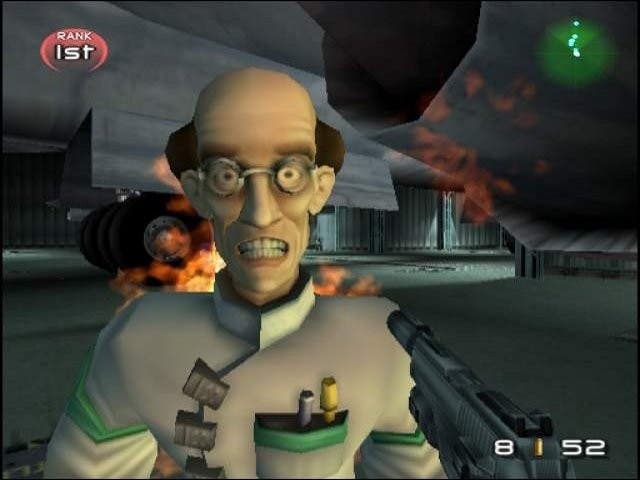 "Rare outsourced some of the conversion/development of Banjo Kazooie for Xbox Live Arcade, and it was kind of a test case for us to see what could be achieved in terms of developing with a partner, keeping our costs low and making some revenue," Musgrave explained.
"You can make your own conclusions as to how that turned out by the fact that we didn't move on to any of the other games you mention. We came close to firing off a conversion of Killer Instinct a few times, but there were licensing obstacles to that, and it never really had enough perceived interest to push it forward."
Finally, Musgrave revealed the final fate of GameCube-exclusive Donkey Kong Racing, which had to be changed after Microsoft bought Nintendo's share of the company.
"[It] was obviously pretty heavily tied to Nintendo as a franchise, and as Rare approached the finalisation of a buyout deal with Microsoft it was clear that the game had no future, at least with the apes as characters. We switched it around to be a Sabreman game, and there was a great early Xbox prototype - but someone, somewhere decreed that it was a little too old-school for the kind of 'revolutionary gaming experiences' that the Xbox was capable of."
Players would have been able to leap between different wild animals mid-race, while physics were based on actual cars. If you fell off your steed you'd have to button-mash to run alongside and hop back on.