THQ Nordic buys Wreckfest dev Bugbear, and Goat Sim dev Coffee Stain
No kidding.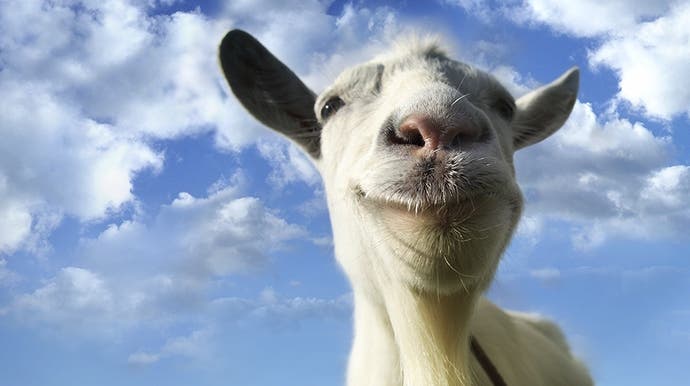 What has THQ Nordic bought today? Let's see. Today it's Wreckfest developer Bugbear and Goat Simulator studio Coffee Stain.
Bugbear is the small Finnish studio with a penchant for car crashes. You know it for the FlatOut series of games, Ridge Racer Unbounded and, most recently, Wreckfest.
Wreckfest arrived this summer on PC and Martin loved it - declared it "a true successor to the brilliant Destruction Derby" in his Wreckfest review no less. THQ Nordic was involved in the digital publishing and apparently Wreckfest is one of the company's most successful games. Console versions are in the works for 2019.
Coffee Stain, meanwhile, is Swedish, and both a developer and publisher of games. We know it for the slapstick Goat Simulator, but it's also publishing co-op mining game Deep Rock Galactic, which Ian and Aoife have mucked around with, and is making its own ambitious-looking factory-building and planet exploration game Satisfactory.
Coffee Stain will continue to operate as an independent group within THQ Nordic like "a highly complementary third leg", according to the delightfully worded announcement press release.
THQ Nordic has been busy. Last month, it bought the Alone in the Dark IP, and a month before, it bought Kingdoms of Amalur. Earlier in the year it bought Koch Media/Deep Silver, and with it the Saints Row, Homefront and Dead Island IPs and associated developers.
It's a publisher focused on mid-sized gaming projects - the same sort of area THQ used to operate in before it collapsed (Nordic Games bought the THQ name and rebranded). Among THQ Nordic's stable are Metro Exodus (May 2019), Biomutant (2019), presumably a new Saints Row (which hasn't been announced yet), and a big new game from Homefront studio Dambusters. Its also distributing Generation Zero, the next thing from Just Cause studio Avalanche. It's a publisher on the rise.