This month's Splatoon 2 Splatfest goes global, asks fists or funny bone?
Starts Saturday in the UK.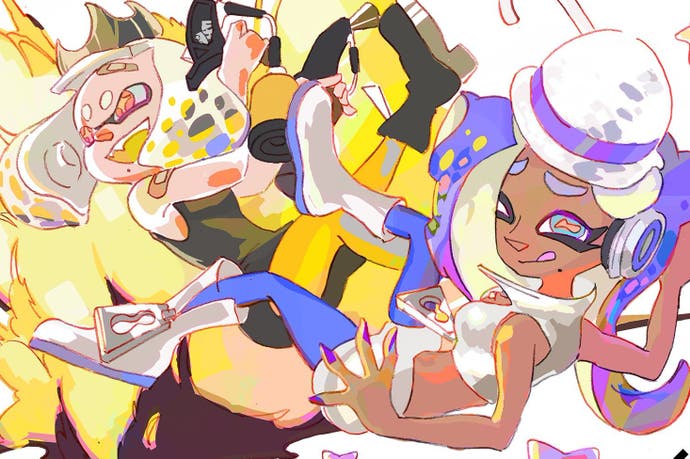 This month's Splatoon 2 Splatfest, the first of the new year, is doing things a little differently: it's the first globally themed Splatfest face-off since last year's Ketchup versus Mayo.
And what will the world be joining hands and taking sides to fight for when Splatoon 2's international action commences? Well, it's not exactly the most inspiring of themes. This time around, Nintendo pits Action against Comedy - which isn't a whole lot more scintillating than the Book or Film option that European players got stuck with last month. We're certainly a world away from the halcyon days of The Great Toilet Roll Controversy.
Granted, Nintendo's rather bland choice of subject matter is probably to ensure that it travels well across all three participating territories, what with players from North America, Japan, and Europe all able to fight it out for their chosen cause.
It's worth noting that, given the international nature of this Splatfest, start times are a little different to normal. Over in the US, proceedings begin at 8pm PT on Friday, January 12th, while Japan commences battle at 3pm on Saturday January 13th. Here in the UK, the latest Splatfest starts at 12pm noon on Saturday, 13th January, and will continue for 24 hours. You can register to join your team of choice in Inkopolis Square right now.