Thimbleweed Park ends its Kickstarter campaign at over $626K
Achieves iOS and Android stretch goals.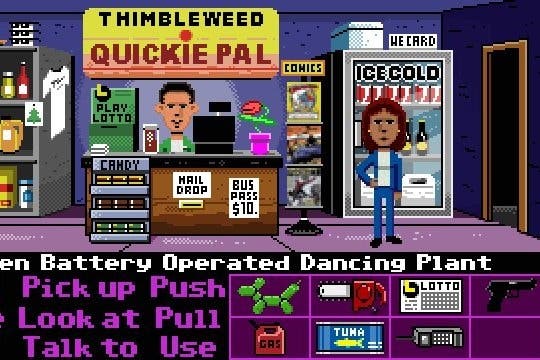 Thimbleweed Park - the ode to late 80s point-and-click adventure games by Maniac Mansion and Monkey Island creators Ron Gilbert and Gary Winnick - ended its Kickstarter campaign at $626,250.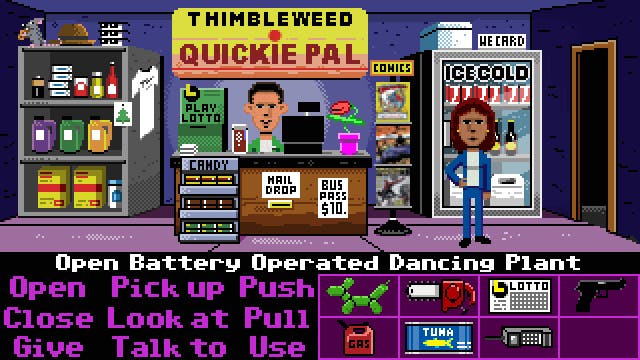 That's not bad given that it was only looking for $375K to fund this retro throwback.
The comic detective game smashed through every one of its stretch goals, so we'll see iOS and Android ports, voice-acting, and translations in French, Spanish, Italian and German.
"The support for Thimbleweed Park has been completely and totally overwhelming," wrote Gilbert in a Kickstarter update commemorating the end of the crowdfunding campaign. "15,623 backers believed in an old-school-retro-spiritual-successor to a game Gary and I made 25 years ago. Would people want big pixel graphics? Would people want a true classic point & click adventure game? Do people want verbs? Do people want challenging puzzles? Will threatening to microwave a pretend hamster work? We had so many questions, but I think they all got answered."
"We're going to make the best damn point & click adventure game possible and we could not have done it without your help," he added.
Thimbleweed Park is aiming for a June 2016 release on PC, Mac, Linux, iOS and Android.