They Are Billions lowers campaign difficulty following "intense" launch week
"We made a mistake."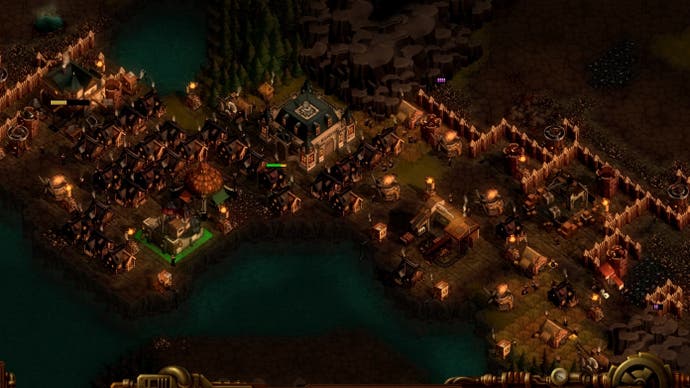 A new patch coming to survival real-time strategy game (RTS), They Are Billions, will lower the difficulty and remove some time limits following fan feedback of its newly launched campaign mode.
The complaints have seen the game drop from its overall rank of Very Positive to Mixed, prompting developer Numanitan Games to state: "We have to say that we are saddened to see that many players with hundreds of hours of play in Survival mode have written very negative reviews for the launch of the Campaign."
"The launch week is becoming really intense. We never thought that version 1.0 would generate so much interest, opinions and feedback," the developer said by way of a recent Steam update. "That's a sign that They Are Billions is becoming a very popular game and, as such, generates intense debate.
"We made a mistake when leaving the Challenging mode as the default difficulty level," the developer said. "In addition, many players haven't noticed the small screen of difficulty level that appears on the Missions screen and are not aware that you can change the level of difficulty at any time."
The team have now made two "improvements" to the difficulty; first, the game defaults to Accessible difficulty, not Challenging, and "the general difficulty of the first missions has been lowered a bit" to make it more accessible, "especially for first-time players".
In other news, the time limit for some missions have been "expanded generously" or removed altogether, and bonus objects will flash to make them easier to spot. The number of times the items flash is determined by the difficulty level, so they'll never flash for players playing on Nightmare difficulty, and so on.
Fans of the survival mode can expect changes in the next major update.
"Thank you very much to all the constructive feedback that helps us to improve the game and to correct mistakes," the developer added. "Thank you very much for taking the time. You know that our team is always open to everything you want to say to us."