There's already a Detective Pikachu movie sequel in the works
Lightning turnaround.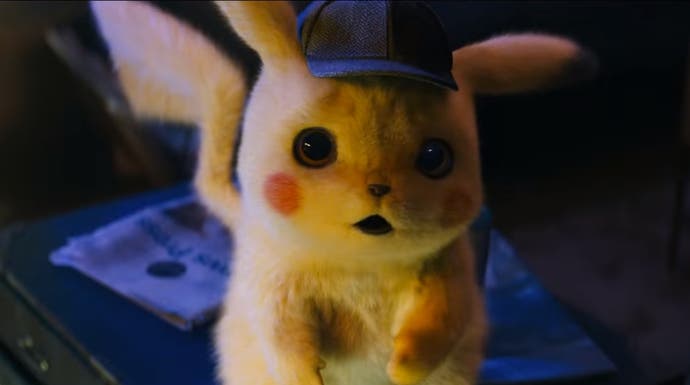 Although we've barely had time to recover from the first Detective Pikachu movie trailer (and the horrors of Mr. Mime), planning for a sequel has already begun.
Legendary - the studio currently working on the Detective Pikachu movie - has started to hire staff for the electric mouse's squeak-uel. According to Hollywood Reporter, this includes Oren Uziel (22 Jump Street, The Cloverfield Paradox), who will write the script. Uziel already has experience of working on video game adaptations, having written for both Mortal Kombat and the upcoming Sonic the Hedgehog film. Whatever the hell that's going to be like.
Given the first film is yet to release, the decision to create a second indicates a great deal of confidence in a Detective Pikachu movie series. The original trailer, which you can take a pika' below, generated a huge amount of online interest - in part due to Ryan Reynolds' role as the voice of Detective Pikachu, and in part due to the horribly realistic Pokémon. In a way I can't quite describe, it feels like the ideal movie for millenials.
In the ramp-up to this summer's release, meanwhile, the Pokémon Company has started producing Detective Pikachu movie merch - including special Pokémon Trading Card packs and a detective hat with ears. I will, of course, be wearing this to the film when it arrives in cinemas on 10th May. What can I say? It sparks joy.