The wonderful Final Fantasy Tactics Advance hits Wii U Virtual Console this week
Get a proper job.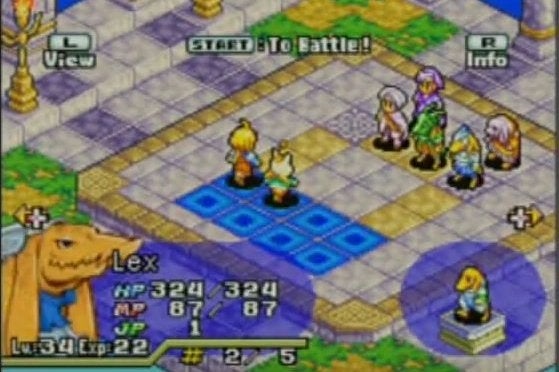 The wonderful Final Fantasy Tactics Advance comes out on Wii U's Virtual Console this week.
It's available to download from Thursday, 28th January, priced £6.29.
2003's Final Fantasy Tactics Advance is a turn-based spin-off of the Final Fantasy series that features isometric grid-like battlefields. You gather a clan of characters and determine their classes, stats and abilities. The story revolves a young boy called Marche who, alongside three friends, tries to find his way home after being transported to a magical realm called Ivalice (the setting for Final Fantasy 12).
I must have put a couple of hundred hours into Final Fantasy Tactics Advance when it came out for the Game Boy Advance back in 2003. The deep and addictive combat, alongside the variety that came from the sheer number of classes available through the Job system, kept me hooked commute after commute after commute. Also the music made me happy.
All this talk of Final Fantasy Tactics makes me long for a new game in the series!