The Walking Dead, Doom 3 BFG Edition on EU PlayStation Store
But still no Retro City Rampage or CS:GO.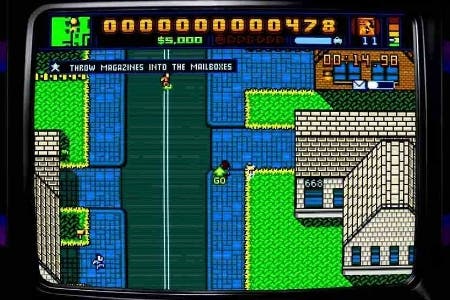 This week's EU PlayStation Store update includes The Walking Dead: Episode Four (£3.99) and Doom 3 BFG Edition (£29.99).
PlayStation Plus members get a week's early access to monochrome indie puzzler The Unfinished Swan (£9.99) and a first crack at the PlayStation All-Stars Battle Royale beta.
But the regular helping of new content comes with a familiar aftertaste of disappointment. Retro City Rampage is nowhere to be seen, a week after its US launch. Sony has promised it will arrive before the end of October, but that has not stopped fans flooding the PlayStation blog with comments enquiring of its whereabouts.
The long-delayed Counter Strike: Global Offensive is also again absent. Valve's Chet Falizek told Eurogamer this month that he "didn't know the status of that or what's happening", but promised the game would eventually be released.
Elsewhere, pork bun-munching Hong Kong crime drama Sleeping Dogs is available to download digitally for £49.99, while Borderlands 2's Captain Scarlett DLC arrives for £7.99.
The full round-up of new content is available at the EU PlayStation blog.