The Swindle dev's Lair of the Clockwork God finally has a release date
Marshall your excitement.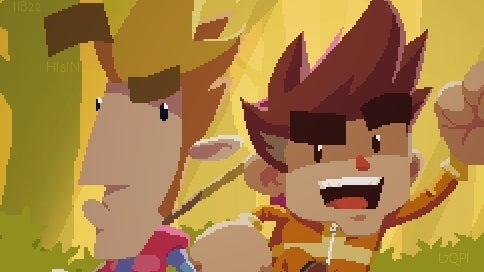 Lair of the Clockwork God, the next game from BAFTA-winning indie developer Dan Marshall, will arrive for PC on 21st February and is available to wishlist on Steam right now.
Marshall - creator of The Swindle, Gun Monkeys and Behold the Kickmen - revealed the date alongside a new trailer, which you can goggle at below.
"It is VERY difficult to cut a trailer for #ClockworkGod because so much of it is spoilers and I really want you to experience it properly," he wrote on Twitter. "So it's short and sweet."
The footage shows off the game's knowing takes on various video games via its genre-busting version of point-and-click adventuring, as self-referential heroes Ben and Dan return in an attempt to prevent all the apocalypses.