Lair of the Clockwork God launches with a surprise prequel
A novel idea.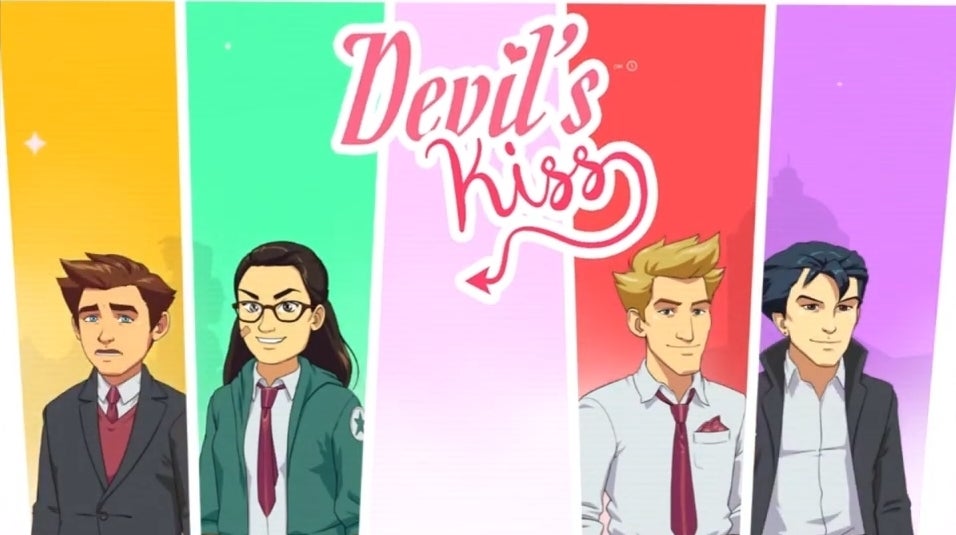 Lair of the Clockwork God, the next title by Size Five Games, is due to launch only next week - but developer Dan Marshall has somehow managed to make a second game at the same time, as a surprise prequel called Devil's Kiss has also been announced.
Oh, and it's also being bundled in for free for anyone who buys Lair of the Clockwork God - or a small $2 (£1.54) for those who want it as a standalone. Now that's a deal with the devil you'll want to make.
"Devil's Kiss is a hilarious and sexually-enticing visual novel following alluring teenage heroes Dan and Ben, who meet at high school and promptly uncover a vast, horny conspiracy involving some demons," reads the press release. If you want to see what the hell that looks like, there's a trailer to help, and you can find the Steam page here.
So why is this happening? According to Marshall, this began as a "funny and clever idea at the pub three years ago", before things clearly escalated. I guess it's the ultimate passion project.
Marshall's also created a swathe of acclaimed indies such as Time Gentlemen, Please!, The Swindle, Gun Monkeys and Behold the Kickmen. Lair of the Clockwork God is a mashup of adventure game and platformer, and judging from the demo, it's going to be one to watch.