The return of the Eurogamer.net Podcast
Thunderchat!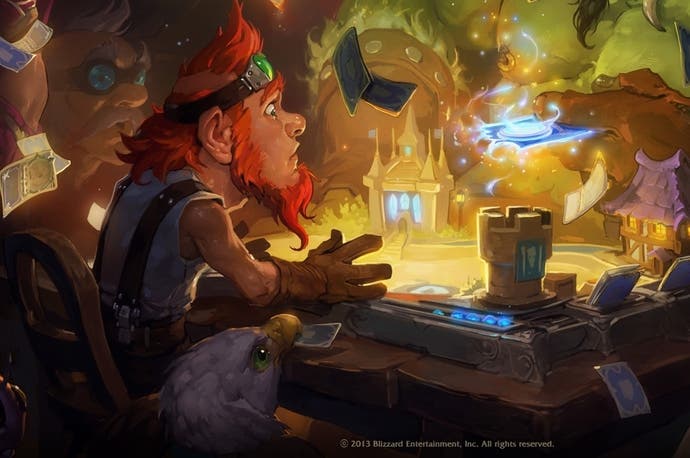 It's been an exciting week here at Eurogamer. For one thing, we've had a very nice man in to replace a bunch of interior doors. For another, we've been putting together the first Eurogamer.net Podcast in aaaaaages!
After a year of sporadic publication, we're finally relaunching the podcast on a new fortnightly schedule with Bertie as our host. Every second week, a bunch of Eurogamer writers will get together to discuss the most interesting topics in games in hopefully entertaining fashion.
Today it's me, Martin Robinson and dogged news addict Wesley Yin-Poole joining the show. We're talking about Hearthstone: Heroes of Warcraft, Blizzard's wonderful new collectable card game that's currently in closed beta, and we also pick over the relatively new phenomenon of early-access games and paid alphas - or at least we do until it degenerates into a ramble about whether or not Godus is a bit boring.
We're also working on a new series of articles about the best games of the current generation, so we use that as excuse to admit to a few stone-cold classics we've never played. (On a related note, our noble editor recently made it a sackable offence not to have played Spelunky. Good luck with that one, employment tribunals.)
Finally, it wouldn't be our first podcast in a while without a few minor audio issues - my microphone kept falling over and I also have a horrible mouth ulcer at the moment - but this should hopefully improve a little in the weeks ahead. I certainly hope the ulcer improves by then, because if not I will probably have died, in which case goodbye forever and good luck with those new consoles, global warming and whoever succeeds Paul Dacre.
The Eurogamer.net Podcast will return on 29th October we f***ing promise.