The next Call of Duty is a Modern Warfare game - report
John "Soap" MacTavish in a flashback scene set in Somalia.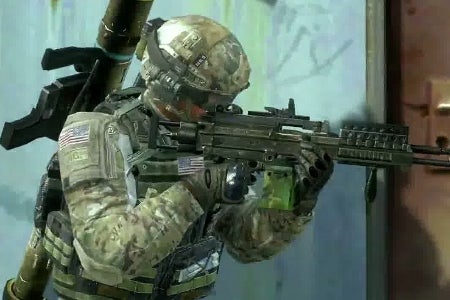 Call of Duty: Black Ops 2 isn't even a week old, but that hasn't stopped word of the next game in the all-conquering first-person shooter series hitting the internet.
According to Siliconera, voice actors are doing their thing for the next Call of Duty game in Los Angeles as we speak. This Call of Duty 2013 game takes place in the Modern Warfare arc and the main character is "a battle hardened veteran in his mid-thirties with a nihilistic point of view".
Siliconera published extracts from the script, which read like a Call of Duty game should sound. One scene is said to take place in Somalia with John "Soap" MacTavish. This, according to Siliconera, is a flashback.
The news backs up comments made by Billy Murray, the actor who voices series stalwart Captain Price, last month. Murray leaked the confirmation to This is Xbox after unknowingly sitting next to one of its editors on a plane.
"On Monday I am off to meet Infinity Ward about the next game, Modern Warfare 4," he said. "I'm doing work on the sequel to Modern Warfare 3, it carries straight on and I only ever appear in the Modern Warfare games…"
After that story broke Infinity Ward denied meeting with Murray about Modern Warfare 4. "Interesting news today, but it's not true," said the developer on Twitter. "We've not talked with any voice actors, so all news is speculation."