The Gamescom Bulletin: Day 2
Battlefront! Mafia! Awkward banter!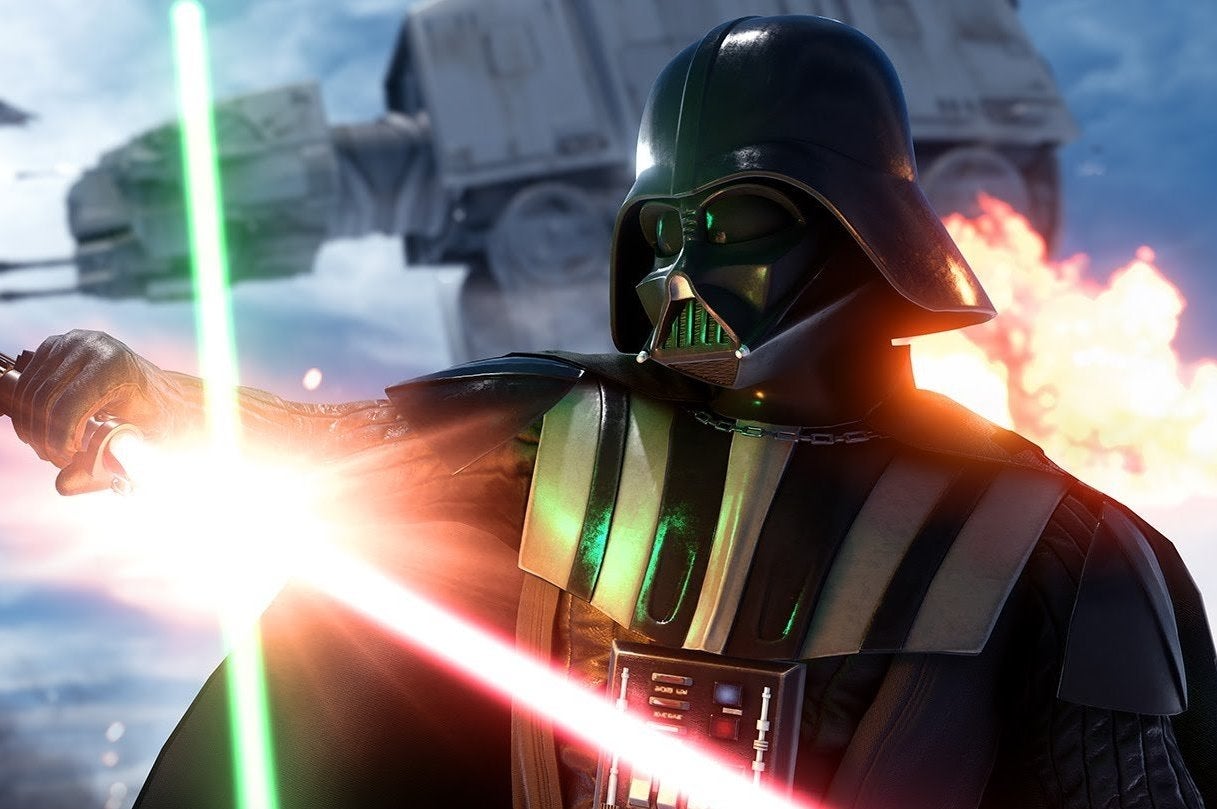 Welcome to our second news roundup from Gamescom! The show is now up and running and with it our crack Away Team. We'd tell you what they've been saying so far, but they've helpfully recorded a half-hour chat rattling through it all, including Martin getting IRL blocked by Kamiya. We are hoping this was accompanied by an official badge.
We've got a bag of Haribo, 75% phone battery and data roaming on LET'S DO THIS EA

- OutsideXbox (@OutsideXbox) August 5, 2015
EA Europe kicked things off with a determined effort to show that it can misjudge a conference just as badly as Ubisoft, with the highlights of Star Wars Battlefront, Mirror's Edge Catalyst and Unravel spoiled by an excruciating dance routine in support of some Sims 4 DLC and an excruciating video of Gary Neville in support of some updates to FIFA Ultimate Team. It didn't unleash a load of terrified pets on stage or have any Kinect dance titles, so still some way short of greatness, but gets bonus points for leaving attendees unclear as to whether anything had actually been announced.
We were then able to take in an actually quite impressive, if entirely gameplay-free Mafia 3 trailer, confirming a 60s setting, a commensurately impressive soundtrack and the show's second non-white protagonist, before the Blizzard conference. This contained some updates to free-to-play CCG Hearthstone, some new content for free-to-play MOBA Heroes of the Storm, and a new character for upcoming (probably) free-to-play shooter Overwatch. The dwindling numbers of people who like to pay for Blizzard games have to wait until later today for news of the next Warcraft expansion, or just pre-order the StarCraft 2 expansion.
The Gamescom business area seems entirely made up of stands selling "Mobile User Acquisition".

I don't like this part of video games :(

- Chris Bratt (@bratterz) August 5, 2015
Frontier announced the next expansion for Elite Dangerous will enable you to land on planets, which is a good thing, although the pricing seems to be taking a leaf from Destiny's book which we've comprehensively established is a bad thing. The new Destiny updates managed to be drama-free, though, and were joined by news that the studio has some sort of PC project underway. Hopefully it'll be about bringing Destiny to PC rather than fixing the office network or, worse, some microtransacted companion app. We can dream.
Bethesda showed off a new video of Fallout 4 but didn't let anybody play it, which was not uniformly well received. Metal Gear Solid 5 turned into an MMO, we learned that Homefront weapon customisation is kind of nuts and playing Black Ops 3 against some elite CoD players goes about as about as well as you'd expect.
What else? There's an "official" external hard drive for Xbox One now, Crackdown 3's destructible tech looks incredible and so does Final Fantasy 15, although Square still doesn't have a release date for it. If you're bored of "Ex-Bioshock developers launch Kickstarter" then please enjoy a whole new syllable in the news that some ex-Bioware developers have launched a Kickstarter. Refreshing! Deus Ex: Mankind Divided screenshots confirm the existence of post-modern trees, and slowing Disney Infinity sales suggest that Skylanders might actually be able to resist the armies of Pixar after all. Until all the Star Wars tat shows up, anyway.
There's a disappointing shortage of fanboy throwdowns because Sony hasn't done anything beyond show up with its E3 demos, the most interesting of which is for Morpheus. It's not much better in the Mushroom Kingdom: Nintendo's biggest news is - brace yourself - some Shovel Knight DLC and the opportunity to play Xenoblade Chronicles although away from the showfloor, the producer of the new Metroid spinoff has admitted he was "surprised" by the volume of people who instantly and violently despised it - but says that in the end it'll be just like Wind Waker. Good luck with that one. Check back tomorrow for our final Gamescom roundup.
Will you support Eurogamer?
We want to make Eurogamer better, and that means better for our readers - not for algorithms. You can help! Become a supporter of Eurogamer and you can view the site completely ad-free, as well as gaining exclusive access to articles, podcasts and conversations that will bring you closer to the team, the stories, and the games we all love. Subscriptions start at £3.99 / $4.99 per month.