Horizons expansion announced for Elite: Dangerous
Planetary Landings coming to the game by the end of 2015.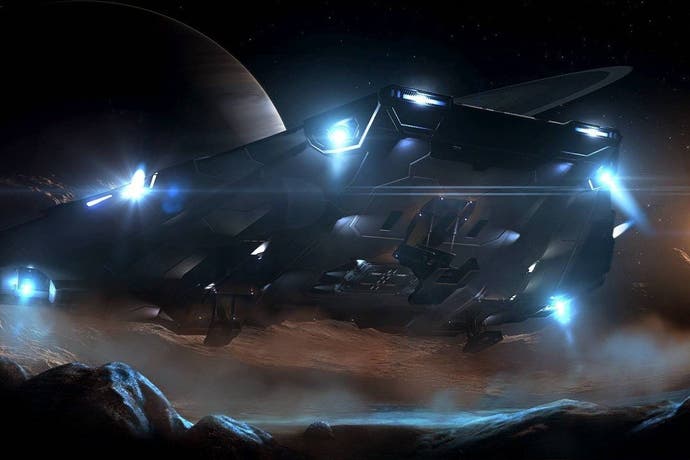 Frontier Developments has announced a new expansion for Elite: Dangerous titled Horizons.
The first of the expansion's new content updates is called Planetary Landings, and will provide access to the game's planetary surfaces for the first time. After scanning planets and moons for signs of crashed ships, minerals and fortresses, players will be able to explore the surface using the first of the game's planetary vehicles, the Scarab. The transition between space and surfaced-based gameplay will be seamless, according to Frontier's announcement.
Planetary Landings will be released before the end of this year, with further elements of the Horizons expansion expected to roll out into 2016. The expansion will cost £39.99 for new players, and will include all Elite: Dangerous content released to date. Existing owners of the game can pre-order Horizons at a £10 discount for a limited period of time. Those who do so will also receive an exclusive Cobra Mark IV ship as part of the pre-order package.
You can view the teaser trailer for Horizons below.