Football Manager All-Star XI
Who's in your fantasy team?
Football Manager 2011 hit the shelves last week, prompting a period of self-imposed solitude for the series' army of fans - the ones who willingly immerse themselves in an alternate reality of formation-tinkering, transfer negotiations and player discipline for days on end.
The game is a cruel mistress, responsible for scores of failed degrees and strings of shattered relationships. It's something many of us can relate to. Which FM fan hasn't had sleepless nights fretting over the future of their wantaway stars? Who hasn't shouted something in frustration as the virtual referee awarded a penalty that cost them the big game?
And who hasn't sat back in smug satisfaction, imagining the computer-generated supporters chanting our name after taking them from non-league obscurity to Champions League supremacy?
Year on year, Sports Interactive works hard to make this an immersive management experience complete with new features and extra layers of detail. But strip these new-fangled elements away and you're left with the same database of players responsible for Football Manager's enduring appeal.
Fans of the series will tell you that there's nothing more satisfying than uncovering the game's hidden gems. In every new iteration there's a fresh batch of these - players who, once unearthed, will forever be synonymous with the series. Here's a roundup of the obscure talents we've most enjoyed discovering over the years: our Championship / Football Manager All-Star XI.
Igor Akinfeyev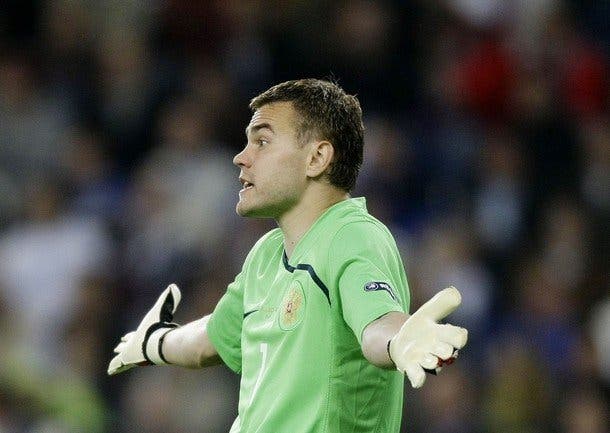 Position: GK
Club: CSKA Moscow
Edition: Football Manger 2005
In the game: A good young goalkeeper was as rare as a real-life girlfriend for many of Champ Man's most committed fans. But Akinfeyev's appearance in the game's more recent outings changed all of that - provided you could complete the near-impossible task of spelling his name correctly.
In real life: He regularly crops up for his national team, offering gamers an opportunity to demonstrate an in-depth knowledge of the Russian game that's gleaned solely from hundreds of hours spent playing Football Manager.
Michael Duff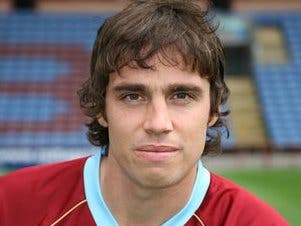 Position: DR
Club: Cheltenham
Edition: Championship Manager 97-98
In the game: Available for peanuts, the ever-dependable Duff became a fixture of many a back four after his debut in the 97-98 season. Good at the back and decent going forward, he was the model pro who'd never complain - even if you sent him to train with the kids or docked his wages just to exercise your inner megalomaniac.
In real life: Has he had a good career? If by good you mean one that's spanned Cheltenham, Burnley and 21 caps for Northern Ireland, then yes I suppose he has.
Ferrah Orosco
Position: DRC
Club: Cambridge Utd
Edition: Championship Manager 93-94
In the game: The exotically named Orosco started his career at low-lying Cambridge. Despite his unfashionable employers, he began the game as a fully-fledged England international alongside team-mate Mark Collis.
In real life: Orosco and Collis were actually programmers who illicitly inserted their details into the game's database before its release. It was a trick repeated by scout Antonio Lopes, one of the army of employees who gathered data on players around the world. He used his access to the database to create a fictional player called To Madeira. Once his mischief was discovered he was swiftly fired and the legendary Madeira was cut from future incarnations of the game.
Nikolaos Tobros
Position: DC
Club: Fostiras
Edition: Championship Manager 01-02
In the game: One of the Crazy Greeks (see also Alexandros Papadopoulos and Anastasios Skalidis), Tobros was a beast of a defender who could be picked up from the Greek lower leagues for a handful of change and a sherbet dip. Solid at the back, Tobros was responsible for plenty of clean sheets and had the uncanny knack of popping up for corners at the other end too.
In real life: Alas Tobros was in fact a fictional player, so any impact on the game in real life is as unlikely as you succeeding Sir Alex Ferguson based only on your virtual exploits with an unfancied Carlisle outfit.
Taribo West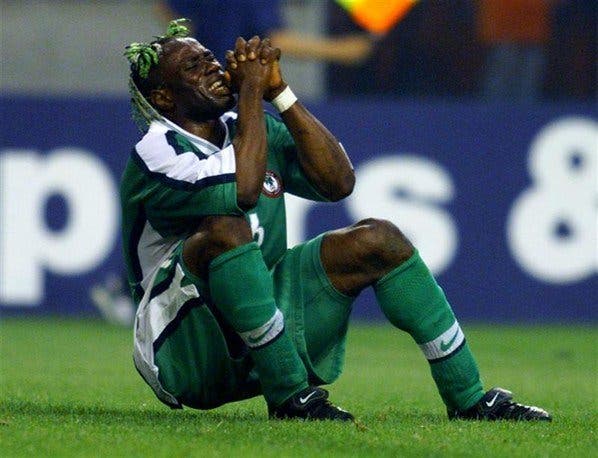 Position: DL
Club: Free
Edition: Championship Manager 00-01
In the game: The mad-haired Nigerian left back was available for free - yes free! - at the start of the 00-01 season, making his signature the first piece of business for many players after donning their virtual sheepskin coats.
In real life: He was actually pretty decent.