The Evil Within's TGS trailer adds a touch of class
And a heaping load of butt-ugly monsters.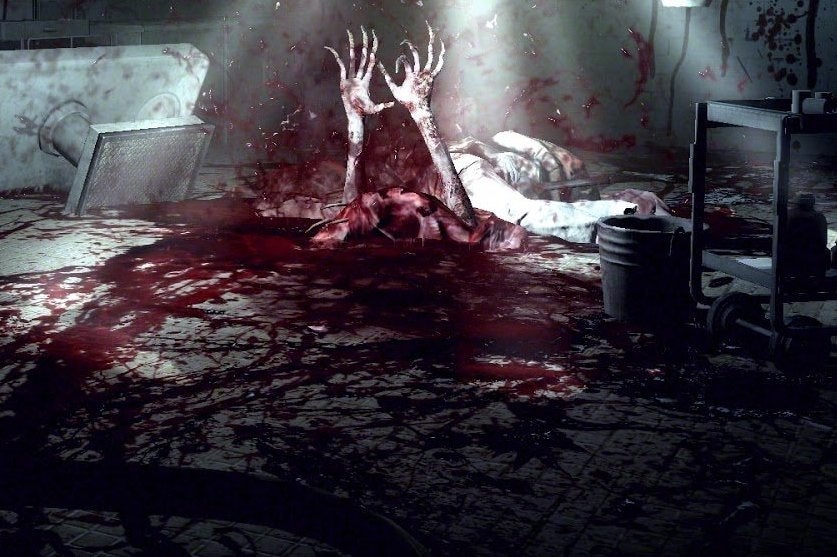 Resident Evil creator Shinji Mikami is releasing his latest horror opus, The Evil Within, in just another month on 14th October, and a new Tokyo Game Show trailer shows off plenty of new monsters and scenery.
While Mikami's games have typically sprinkled bits of humour into their horror, this latest trailer hints at a more solemn tone with a classic Beethoven ballad contrasting with the bleak, nightmarish asylum the game is set in.
We also get to see a host of new monsters. Most only appear for a split-second, but their tendril-laden faces, elongated limbs, and bloody, porous lesions are extraordinarily unsettling and a big step up from recent Resident Evil titles' misguided philosophy that simply adding more tentacles and fleshy sacks onto a creature automatically makes it scarier.
For more on Mikami's latest, Eurogamer contributor Dan Whitehead went hands-on with The Evil Within prior to E3. "It is, let's face it, Resident Evil. Quite blatantly. And quite brilliantly as well," he wrote of his early impressions. "If the worst-case scenario is that The Evil Within simply turns out to be the first really good survival horror game in 10 years, well, that's not exactly the stuff of nightmares, is it?"