The Eurogamer podcast is back (again!)
We talk The Witness, visiting Riot Games, and virtual reality.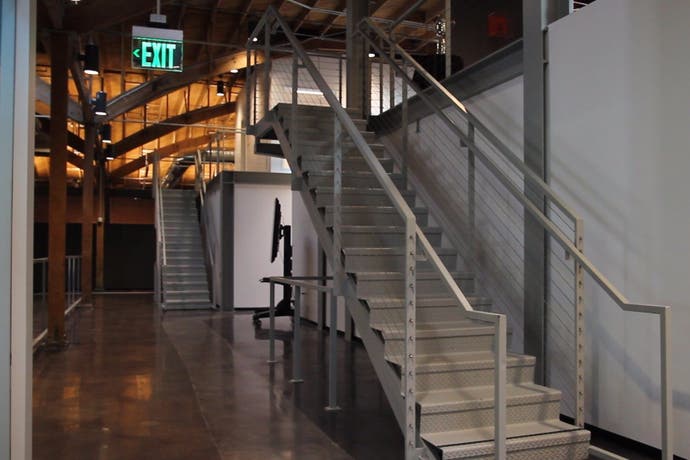 After receiving literally several requests to reboot the podcast, we're doing just that. We had a lovely time recording this one-off special at last year's EGX and a bunch of the Eurogamer staff - including myself - have missed being able to sit down and chat video games for around an hour or so.
In this week's episode, I'm joined by boss man, Oli Welsh, as he does his very best to explain the appeal of The Witness, without also spoiling the appeal of The Witness (or breaking his review embargo). I'm quick to make a daft comment about the game being in development for "like four years", when in fact it's actually closer to seven. Seven! What's Jonathan Blow been up to for SEVEN years? Well, you better listen to the podcast and find out.
Next up, I look back at a couple of days spent with Riot Games, the creators of League of Legends. I don't know exactly what I'd been expecting from the people that make arguably the biggest game in the world, but I'm still somewhat in awe of the whole thing. I share a few stories from the trip and do my best to confirm/deny some of the Riot Games myths that Oli has acquired over the years. Do they have a garden on the roof? I'm not sure, sorry.
And finally, Christian Donlan rocks up with one of the most Christian Donlan games I've ever heard about. It's called Ice-Bound and involves communicating with an AI novelist, whilst using a webcam and a book. He's well into it, as you'd expect. We chat about that a little before moving on to some of your questions, perhaps the biggest of which involves Virtual Reality. Will it be 2016's biggest disappointment? Well, erm, that depends.
It's a good show and I like it. Hopefully you do too.
Alternatively, you can find the podcast in these places:
iTunes (Don't forget to subscribe, as this is a brand new feed)
YouTube (It's not a video podcast, but we thought we'd upload it all the same)
Oh by the way, this podcast will usually be published every two weeks on a Tuesday. I may have underestimated how long it would take for Apple to approve the iTunes feed. My bad.