The Elder Scrolls Online is getting text chat on consoles, finally
Ggwp.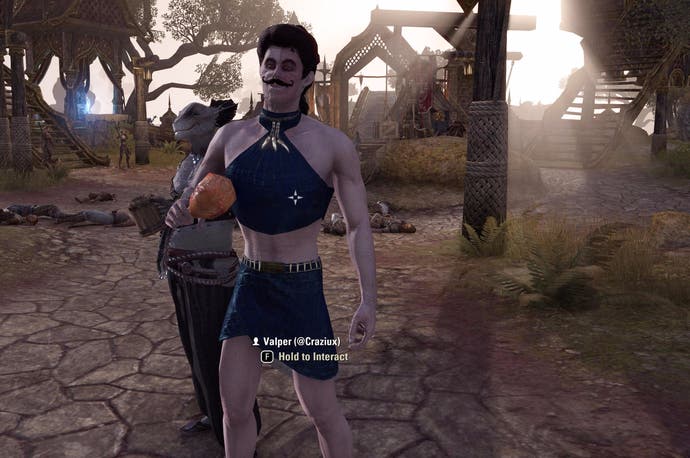 Update 11/patch 2.5.0 will be released for The Elder Scrolls Online: Tamriel Unlimited 1st August on PC and Mac, and 16th August on PlayStation 4 and Xbox One. It'll be around 5.6GB, according to an announcement on the ESO subreddit.
Update 11 finally brings text chat to the console versions of the game! This was the feature people were debating a year ago in the build up to console release. ESO text chat was once promised for console then whipped away at the last moment.
Update 11 also introduces the new Style Parlour, where you can change your name, race and appearance (for a fee), as well as enjoy a whole new suite of hairstyles, adornments and markings. There's Costume Dyeing, too.
On top of that are the new Cyrodiil town capture system, rebalances for racial passive abilities, and improvements to facial effects and animations among a host of other things (listed below).
Arriving in conjunction with the update is the Shadows of the Hist content pack, which has two new four-player dungeons. If you're an ESO Plus member, it's gratis; if you're not, it's 1500 Crowns (£8.99).
Talking of Crowns: the ESO subreddit has been doing a spot of data mining to try and work out what the new paid Crown Store items will be in Update 11.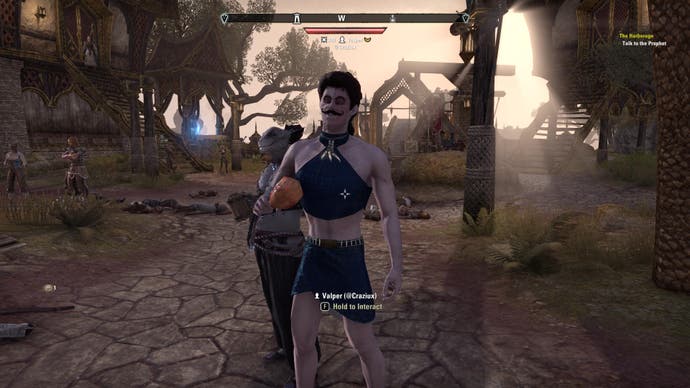 Changes in Update 11 include... (full list all linked-up on ESO subreddit).
Console text chat
Aetherian Archive and Hel Ra Citadel Trial improvements, including Normal and Veteran modes, revamped rewards, and level scaling
Dragonstar Arena improvements, including increased monster difficulty and revamped rewards
The ability to trade bind-on-pickup items to group members in dungeons and Trials
The introduction of the Cyrodiil town capture system
Champion Point cap increase
Rebalancing and adjustments to Racial Passive abilities
Improved Undaunted reward chests (Gold, Silver, and Bronze)
Improved Clothier Surveys
Improved face effects and animations
New achievements for each of the scaled Trials
Ability tooltip tags that display the primary role for certain abilities
Ongoing Cyrodiil performance improvements
Four new crafting styles: Akatosh, Dark Brotherhood, dro-m'Athra, and Minotaur