The Division microtransactions live, costume packs cost £3.99
Wear in the world.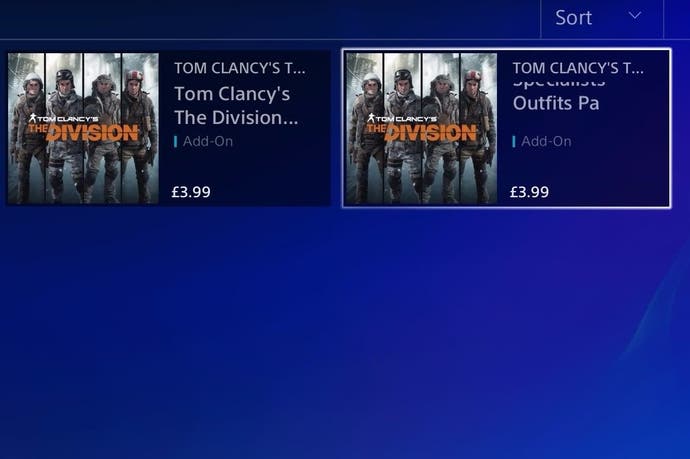 The Division is now officially available to buy in shops, and as such the game's microtransaction packs are also live.
Ubisoft has wobbled on what it's actually calling these packs - DLC? microtransactions? add-ons? - but not wavered on the fact that all Division microtransactions are cosmetic only, and sold externally from the game via each platform's store.
Head to the PlayStation Store now and you can pick up two £3.99 costume packs, alongside the £32.99 season pass.
These costume packs contain four cosmetic looks for your character, allowing you to dress up either as a marine or as a military specialist. They do not affect your in-game stats.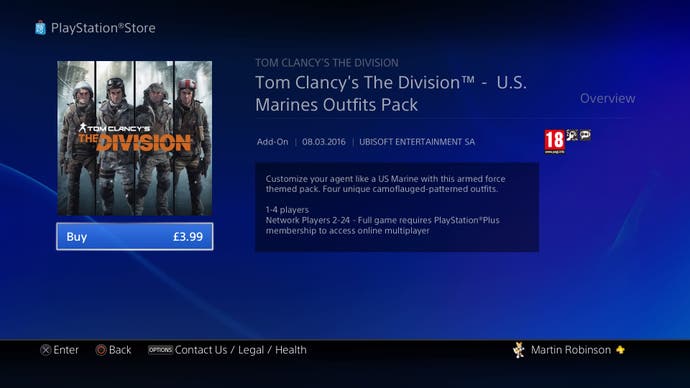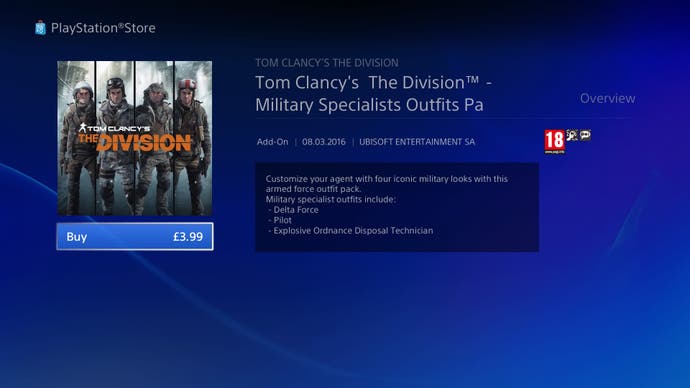 As for extra playable stuff, The Division will have three DLC add-ons over the course of the next year - contained in the aforementioned season pass.
There will also be free updates to the game in April and May adding two end-game raid-like activities and player trading.