The Blair Witch and Ghostbusters video games are currently free on the Epic Store
Okay, who brought the dog?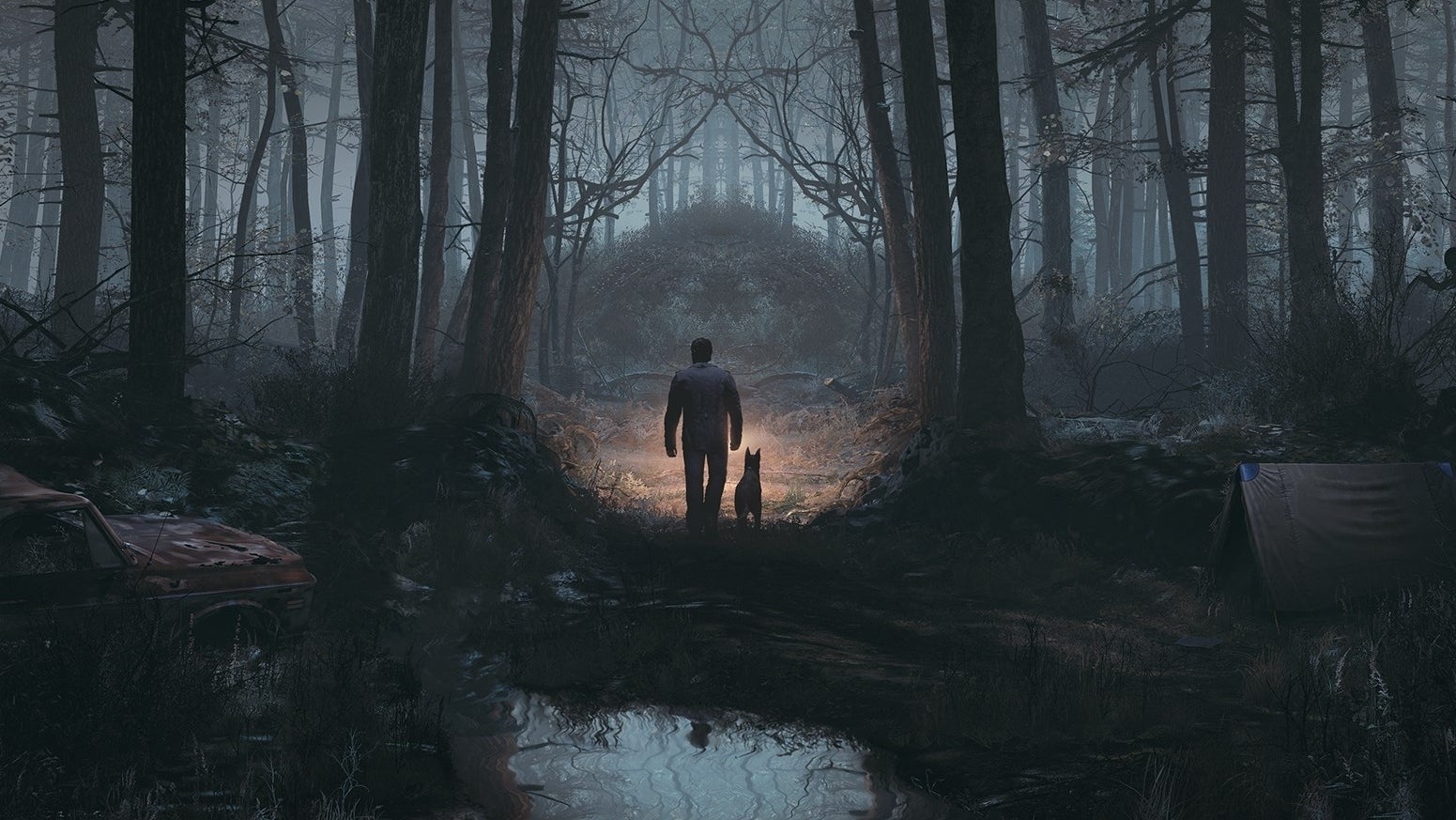 Those looking for some spooky treats to spice up this imminent Halloween weekend would do well to point their mouse fingers in the direction of the Epic Store, where The Blair Witch and Ghostbusters video games are both currently free to download and keep.
That's two pleasingly ghoulish offerings, albeit at completely opposite ends of the spooky scale. The Blair Witch, for instance, is where you'll want to go for a more traditional horror fix, taking developer Bloober Team's distinctive brand of surreal, spatially impossible first-person horror and transplanting it deep into the Black Hills forest of Burkittsville, Maryland.
The ensuing adventure, which sees former police officer Ellis Lynch - and his dog Bullet - joining the hunt for a missing boy, is a fascinating, frequently effective, if rather uneven endeavour.
Lynch's backstory is nowhere near strong enough to warrant the attention it gets, sadly, and a painfully protracted finale threatens to undermine the entire experience, but Bloober's gorgeously atmospheric, derangedly looping woodland set-pieces are a sinister, disorientating delight, expertly capturing the sense of being lost and vulnerable in the wilderness. And Bullet, of course, is one of gaming's very best dogs.
As for Ghostbusters, it's a wonderfully old-school third-person action romp that brings back the original team for what is, to all intents and purposes, Ghostbusters 3.
Bill Murray, Dan Ackroyd, Harold Ramis, and Ernie Hudson all reprise their movie roles, and the result - spruced up from the 2009 original in this remastered version - is a gag-packed, ghost-stuffed, and relentlessly imaginative, run around Manhattan that absolutely nails the all-important Proton-Pack-wielding wish-fulfilment bits.
Both games are free to add to your Epic Games Store library right now, and will remain so until next Thursday, 5th November, at 4pm in the UK.