The Binding of Isaac "mega expansion" incoming
The Wrath of the Lamb fleshes out PC curio.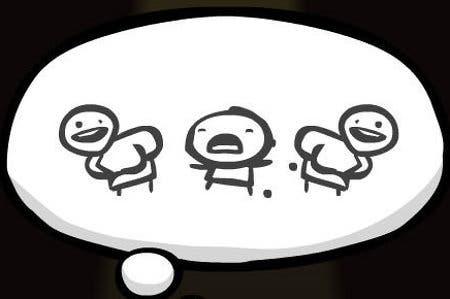 Oddball PC dungeon crawler The Binding of Isaac has a new "mega expansion" in the works.
As detailed by The Indie Game Magazine, it'll likely be titled The Wrath of the Lamb and will sell for your local equivalent of $3.
Details of exactly what the expansion will include are thin on the ground, though expect a tonne of new items, including a full set called Trinkets which offer "passive bonuses". There'll also be a new fortune teller machine which will spit out power-ups.
According to a post on creator Edmund McMillen's Twitter feed, the pack will beef up the original game by around 50 per cent.
In other Isaac news, McMillen recently mentioned in a Formspring Q&A that an unnamed publisher is currently looking into the possibility of porting the title to the 3DS.
For more on the game, refer back to John Teti's glowing 9/10 Binding of Isaac review.