There's a secret co-op mode hidden in The Binding Of Isaac: Repentance
The Hiding Of Isaac?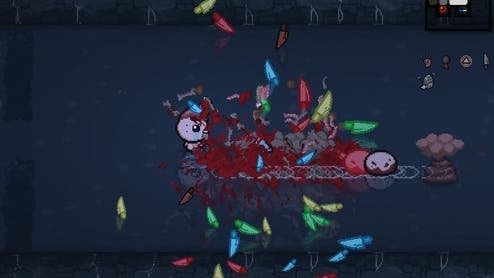 Modders have discovered a co-op mode hidden in The Binding Of Isaac: Repentance.
Just ten days after the game was released (thanks, NME), dataminers discovered the launch command "networktest" hidden in the code, and soon realised that it permitted the game to be played in co-op via the game's debug console.
The discovery is particularly interesting given that while there are some workarounds that enable co-operative play, the game is still clearly marked as a singleplayer adventure on Steam.
Given it's not been formally revealed to the game-playing public, it should come as no surprise that the mode is a tad unstable. Therefore, brace yourself for weird bugs and glitches if you intend on giving it a go.
The "sequel sized" final expansion for the hugely popular roguelike hit PC via Steam on 31st March, with a console release planned for later this year.
ICYMI, Binding of Isaac creator Edmund McMillen's poopy puzzle-based deck-builder The Legend of Bum-bo recently received a free expansion, introducing a raft of new content alongside some much needed fixes and quality of life improvements.
This story has been updated to clarify that there are some workarounds for co-op, but no formal co-op mode.