The Banner Saga 3 is releasing earlier than expected, now due this summer
The Norse awakens.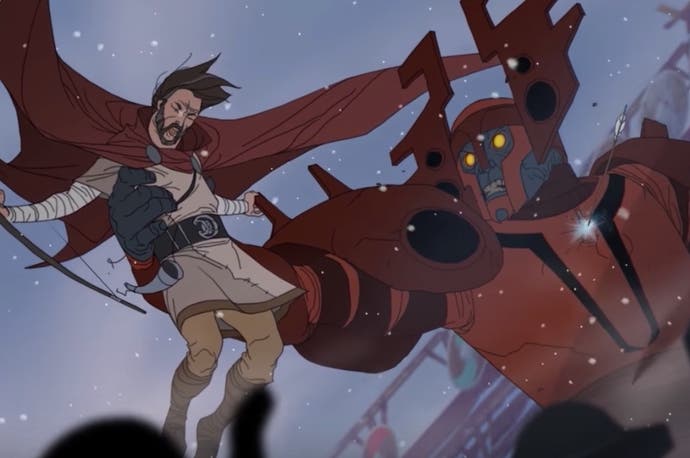 Developer Stoic Games has announced that The Banner Saga 3 will launch this summer, considerably earlier than its originally anticipated December 2018 release date.
The Banner Saga 3 is the third and final entry in Stoic's critically acclaimed Viking series, which blends narrative-heavy role-playing and turn-based strategy. It was successfully Kickstarted in February last year, securing more than twice its $200,000 target.
At the time, Stoic anticipated that the game would launch in December 2018, but it appears that the studio is well ahead of schedule, and is now preparing for a summer release.
To celebrate, Stoic has unveiled the first of several planned vignette trailers, highlighting some of The Banner Saga 3's most important characters. First up is the Varl loyalist, Fasolt. The video below features spoilers for the first two games, so proceed with caution.
Additionally, Stoic has announced that award-winning composer Austin Wintory (Journey, Abzû, and the previous Banner Saga games) will be live-streaming portions of his Banner Saga 3 orchestral recording sessions in London this Friday. Interested parties should keep an eye on Stoic's Twitter feed throughout the day for more details.
At present, The Banner Saga 3 has only been confirmed for release on PC and Mac. However, previous games in the series also made their way to PS4, Xbox One, and mobile, so you can probably expect more platforms to be announced as summer draws nearer.