The 7th Guest 3 launches a crowdfunding campaign
Film and TV adaptations are in the works.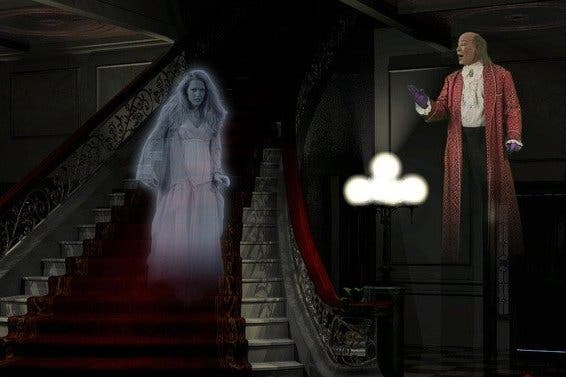 The 7th Guest developer Trilobyte has launched a crowdfunding campaign for the third game in the series, The 7th Guest 3: The Collector.
Trilobyte announced this project last year and even launched a Kickstarter for it in November, but that only managed to reach $121,318 of its $435K goal. This new goal of only $65K seems much more attainable.
The 7th Guest 3 is currently being developed for PC, Mac, Linux and iOS. It will see players revisiting the series' haunted puzzle box mansion, where they'll explore the remnants of the mysterious toy maker, Old Man Stauf. By rummaging through the manor you'll discover the cruel fate that bestowed six people Stauf once invited over for a dinner party. Think of it like Charlie and the Chocolate Factory only with more torture chambers and gruesome deaths and you'll get the idea.
Like the old 7th Guest games, this third outing will feature real life actors in full-motion video cutscenes - a trend games like Tex Murphy and Roundabout are hoping to bring back. Also like the 7th Guest games of yore, a majority of the backdrops will be pre-rendered with only small pieces of the environment and interactive objects being rendered in real-time 3D. Love it or hate it, you've got to give Trilobyte points for sticking to its guns.
Having only launched today, the 7th Guest 3's crowdfunding campaign has already raised $27,033 of its $65,000 goal with 24 days to go before the deadline.
Pledging $15 will grant players access to an early version of the game called The 7th Guest 3: The First Story, which is due in October. It will include the game's first floor in addition to some extra puzzles, music and "a few supernatural delights". Pledges of $25 will grant players the full game upon its estimated November 2016 release.
In other The 7th Guest news, the series has been licensed for a film and TV series.
Trilobyte signed on with Angel Valley Media to produce these live-action adaptations of the series.
"The 7th Guest is a landmark in gaming history," said Angel Valley president Matthew Lewis. "Bringing Henry Stauf and the rich universe of the series to life in film was inevitable. We'll be working side-by-side with Trilobyte Games to give players a new look into Stauf's world, with new storylines and characters tightly interwoven with the game series."