The 7th Guest: 3 is currently in development for PC, Mac, iOS and Android
Probably coming to Kickstarter next month.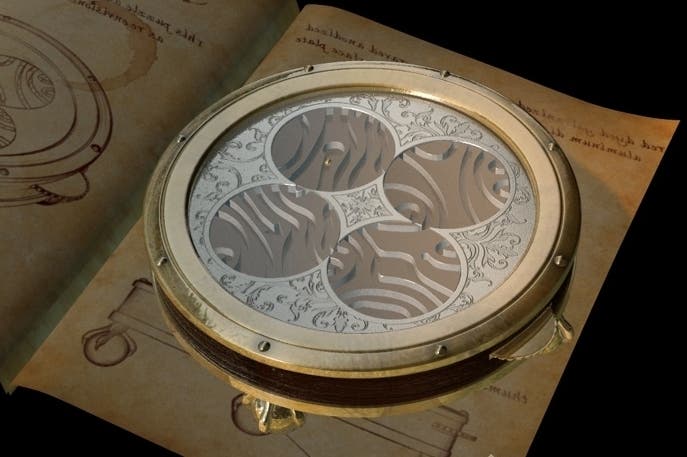 The third game in the first-person point-and-click puzzle adventure series The 7th Guest is currently in development for PC, Mac, iOS and Android.
Charlie McHenry, co-founder of Trilobyte, the studio behind the 1993 adventure and its 1995 sequel The 11th Hour, made the announcement earlier today in an interview with Polygon.
This third outing in the classic series will return players to the haunted Stauf Mansion where you'll explore a creepy manor riddled with brain-teasers.
"In the world of The 7th Guest: 3, you will re-enter the mysterious and magical mansion, newly restored with games, puzzles and artifacts," McHenry explained. "But it is still haunted, as players will soon discover. You will learn more about what happened on that terrible night, and discover the real story and previously hidden secrets of the gaming world's most mysterious toymaker."
Trilobyte still consists of some of the original series creators, though plenty of new talent has been brought on board. The studio is aiming to complete the game in the next 12-18 months. McHenry noted that the team is "discussing collaborations with some funding partners" and is planning to release a Kickstarter campaign next month if it can't find enough financial backing elsewhere.
A port of the original 7th Guest can now be found on the App Store or purchased at GoG.
Check out the first screen of the new sequel below.