Terraria's "ultimate version" arrives on PS4 next week
Roughly triple the size of the PS3 game.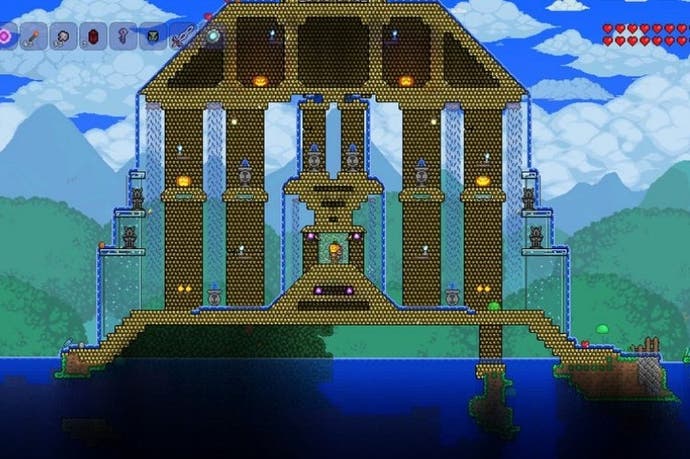 Crafty exploration game Terraria is coming to PS4 on 12th November in a new "ultimate version" that's almost three times the size of the PS3 edition.
As detailed by publisher 505 Games on the PlayStation Blog, this enhanced version will feature over 1000 new items, including several new types of bricks, ore, wings, paintings, pets, enemies, NPCs and more. There will even be four new bosses.
The publisher also noted that it's making a World Map companion app for mobile devices that will allow you to see where you are in the world of Terraria in real-time.
The PS4 version of Terraria features Cross-Play with the PS3 and Vita versions of the game, so you can transfer your save data between the various platforms and play with your friends on other systems.
Furthermore, buying Terraria on PS4 will get you the Vita version at no additional charge for a limited time. This offer doesn't work the other way around though.