Syndicate spiritual successor Satellite Reign launches on Steam Early Access
Go nuclear.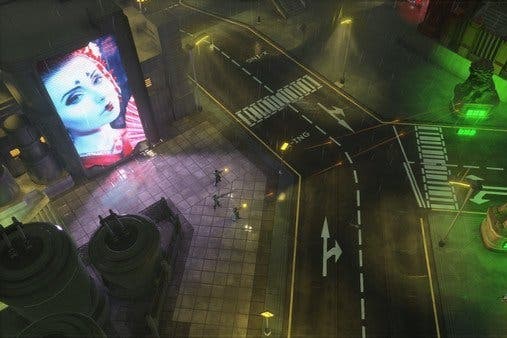 Satellite Reign, the Syndicate spiritual successor successfully Kickstarted by the lead designer of Syndicate Wars, is out now on Steam as an Early Access title.
Like the original Syndicate games, Satellite Reign is a sci-fi real-time strategy game in which you control a squad of four agents in a dystopian cyberpunk city, but what makes this different is the addition of a class-based system.
The project is the work of Mike Diskett, who was the lead designer of Bullfrog's 1996 Syndicate Wars. Indeed, the Satellite Reign name is a nod to a popular weapon in that game.
Diskett, alongside fellow former Sega Australia developers who worked on the Castle of Illusion remake, set up 5 Lives Studios and launched a Kickstarter for Satellite Reign back in 2013. It was successful, raising £460,000 from 15,000 backers.
Satellite Reign costs £22.99 but there's a 10 per cent discount that ends 18th December, meaning you can grab it now for £20.69.