Creator of Syndicate Wars returns with spiritual successor Satellite Reign
Wants to deliver "what the fans really wanted".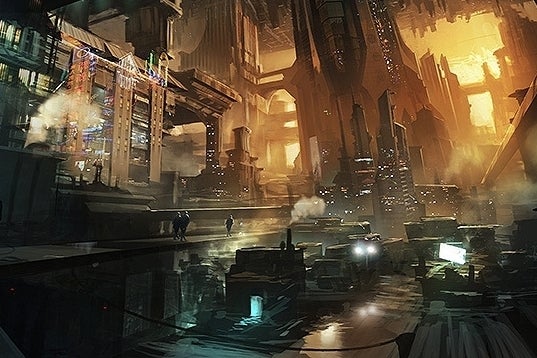 One of the creators of Syndicate Wars has launched a Kickstarter for a spiritual successor that looks set to please fans of the classic real-time strategy series.
Satellite Reign, from Australian studio 5 Lives, is described as a real-time, class-based strategy game set in an open world cyberpunk city.
You control a team of four agents and battle for control of a fully simulated living city. There's an emphasis on emergent gameplay, team customisation, hacking, infiltration and propaganda.
Mike Diskett, who created Syndicate Wars 15 years ago while at Bullfrog, is after £350,000. £119,058 had already been raised at the time of publication, with 27 days to go. This one looks like a dead cert.
The Syndicate IP is owned by EA, which recently attempted to drag the franchise into the modern era with a first-person shooter developed by Swedish studio Starbreeze. But the Syndicate reboot flopped, and it now appears unlikely that EA will take a punt on a strategy game.
"A lot of Syndicate fans, including myself, got our hopes up when we heard a new Syndicate game was in development," Diskett said in his pitch video, below. "But in the end it turned out to be nothing like the original games. So I've decided to take it upon myself to deliver what the fans really wanted."
All being well, Satellite Reign will be released on Windows, Mac and Linux by December 2014.