Switch is getting a few new official Joy-Con colours, and one's a little bit Wario
Blue/Neon Yellow and Neon Purple/Neon Orange revealed.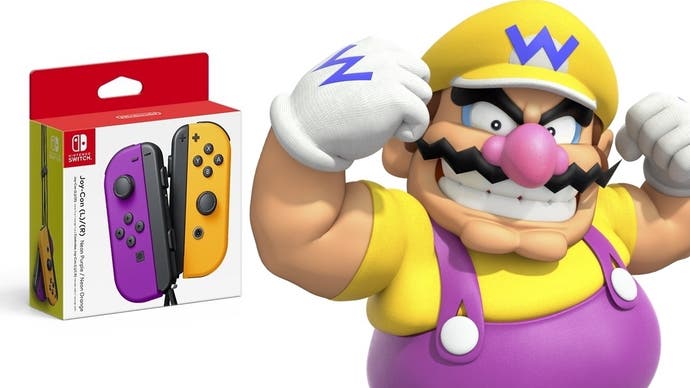 Nintendo, clearly in the throes of hardware frenzy at present, has followed up its new Switch announcement with word that a couple more Joy-Con colours are on the way - and one of them has more than whiff of Wario about it. By which I don't mean farts.
According to Nintendo of America (so details may differ according to your territory of residence), two new Joy-Con variants are scheduled to arrive on 4th October. Joining the likes of Switch's Grey, Neon Red/Neon Blue, and Neon Green/Neon Pink controllers, are a new Blue/Neon Yellow offering, and the delicious Neon Purple/Neon Orange combo.
The latter's rich purple hue immediately, if not necessarily intentionally, calls to mind Wario's preferred shade of dungaree (even if he'd ordinarily pair it with yellow rather than exuberant orange), while the Blue/Neon Yellow bundle has, to my eyes at least, a touch of F-Zero's Captain Falcon about it. Which, at this point, just seems cruel. Oh, and if you're not picturing either, here're some comparison shots I whipped up for the occasion: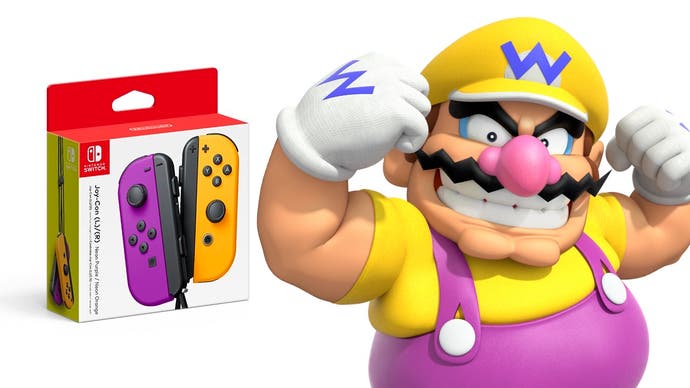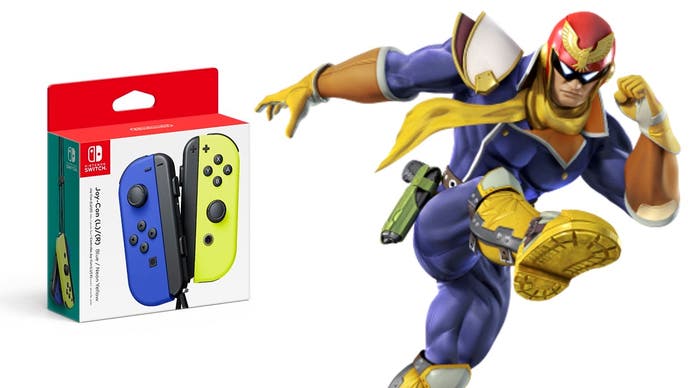 Both new Joy-Con combinations will retail for the usual $79.99 USD when they release on 4th October in North America, meaning we can likely expect a price of £64.99 should they eventually find their way to the UK. Hopefully Nintendo will confirm its UK plans soon.