Surgeon Simulator dev's latest looks like Splatoon meets Tony Hawk
Introducing Decksplash, a 3v3 skateboarding turf-war game.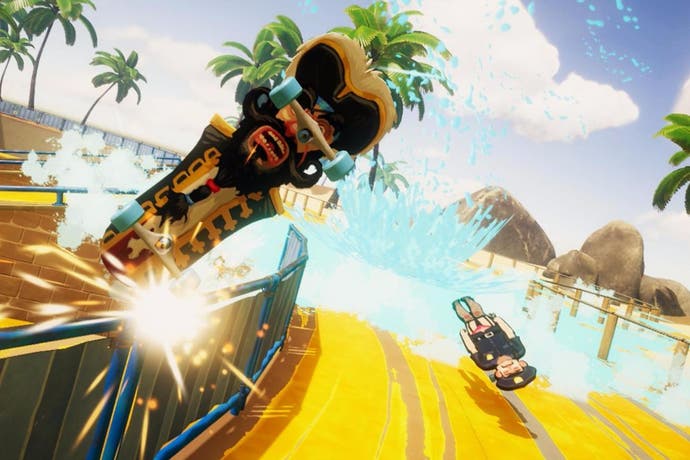 Surgeon Simulator and I am Bread developer Bossa Studios has announced a 3v3 competitive multiplayer game about sentient skateboards painting a park their team's colour.
Looking like a cross between Splatoon and Jet Set Radio, Decksplash tasks players with pulling off a series of slick tricks that will result in a larger expulsion of paint.
"For the first time in a Bossa game we give you GENUINELY responsive controls!" the developer said. "Yes, you heard it right, in this game we want you to grind your deck and not your teeth!"
Part of the game's strategy will be that players can either emit a "Shockwave" to disrupt an opponent's trajectory or plant a Score Zone allowing their allies to gain a multiplier bonus should they land tricks in this space.
You can sign up for Decksplash's alpha now, and it's expected to launch on Steam Early Access this spring.