Surface with Windows 8 Pro dated for North America next month
But when will it come to Europe?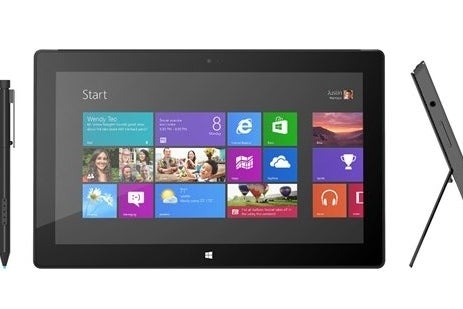 Surface with Windows 8 Pro is narrowly missing its estimated January release and will instead be launching on 9th February in the United States and Canada, Microsoft has announced. We're still awaiting a launch date for Europe.
As was revealed back in November, the Surface with Windows 8 Pro costs a staggering $899 for the 64GB model and an even more staggering $999 for the beefier 128GB version. Additionally, Touch and Type keyboard covers are sold separately for $120 and $130, respectively.
Both Windows 8 Pro models come with Intel's Core i5 processor that will display 1920 x 1080 full HD resolution on its 10.6" screen. There will also be a Mini DisplayPort that can drive an external display up to a whopping 2560 x 1440 resolution. It will also be backwards compatible with all Windows 7 applications and its Palm Block feature will detect when your hand is accidentally touching the screen while writing and know to ignore it.