Surface with Windows 8 Pro priced at $899 for the 64GB version
And $999 for the 128GB deluxe model.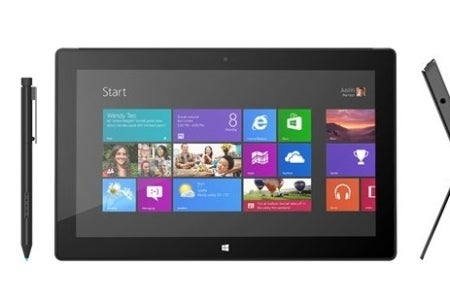 Surface with Windows 8 Pro has been priced at $899 and $999 for the 64GB and 128GB models respectively.
Microsoft released further details, like Surface with Windows 8 Pro will come with Intel's Core i5 processor, allotting a graphics boost to its 10.6" screen that runs at 1920 x 1080 full HD resolution.
It will also include a full-size USB 3.0 port, a Mini DisplayPort that can drive an external display up to 2560 x 1440 resolution, and it will support Pen input with a feature called Palm Block that will prevent your writing from getting interrupted if you accidentally place your hand on the screen.
Surface with Windows 8 Pro will still run your Windows 7 desktop applications and will be available in January.