Super Monkey Ball Vita includes limited edition "adult map"
Sega goes bananas.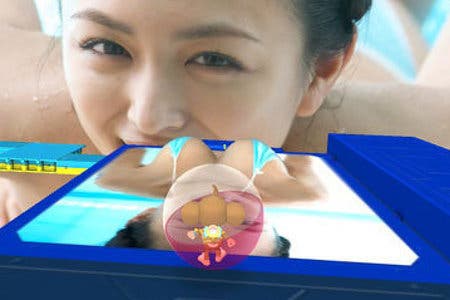 Vita puzzler Super Monkey Ball Banana Splitz includes an "adult map" themed around a Japanese swimsuit model.
A limited number of Banana Splitz boxes contain a code to download the map, which stars scantily clad model Yukie Kawamura. She has previously performed in various Japanese adverts for the game, Andriasang reports.
Levels are plastered with pictures of her face and chest - with her breasts raised as obstacles for your monkey to roll over.
We don't expect the same offer in Europe, but we've asked Sega for confirmation just in case.
Footage of Kawamura in action lies below.