Suda51 and the rise of Grasshopper Manufacture
No More Heroes' maniac creator lays out his masterplan.
Things are changing at Grasshopper Manufacture. Two years ago it was a modest one-project-at-a-time Japanese studio, with only a sequel to boisterous Wii actioner No More Heroes sitting in its out-tray. Fast forward to 2011 and Eurogamer is sat in an exclusive bar in central Tokyo as famously flamboyant CEO Suda51 shows off not one, not two but nine new projects - all untested IP - currently at various stages of completion.
There are two digital console downloads - shmup Sine Mora and platformer Black Knight Sword - both co-developed with Hungarian studio Digital Reality; infectiously nutty Kinect effort Diabolical Pitch; three smartphone games for Japanese publisher DeNA; anime rhythm action tie-in Rebuild of Evangelion: Sound Impact for PSP; OTT cheerleader/zombie extravaganza Lollipop Chainsaw; and a belated Japanese release for Shinji Mikami collaboration Shadows of the Damned.
Despite the fact that none of its recent titles have exactly been breakout hits, Grasshopper has clearly dramatically raised its horizons in the last 18 months.
So what gives? Does it have bold designs on becoming the next Capcom or Konami? Has Suda taken it upon himself to personally give the increasingly MOR Japanese games industry a kick up the backside? Or is one of Japan's most idiosyncratic developers flying a little too close to the sun?
In search of answers, we caught up with Suda - every bit the gregarious, hyperactive eccentric his reputation dictates - a few days later in a hotel suite adjacent to this year's Tokyo Game Show.
Judged by his initial response, Grasshopper's expansion isn't so much born out of a wild ambition to challenge Japan's established order as it is straightforward insecurity. Perhaps hardly surprising given he turned up to the aforementioned showcase sporting sparkling gold winkle pickers, it seems Suda's biggest fear is that his work will be ignored.
"To begin with, we're a Japanese developer," he replies when asked why Grasshopper has taken on so much work.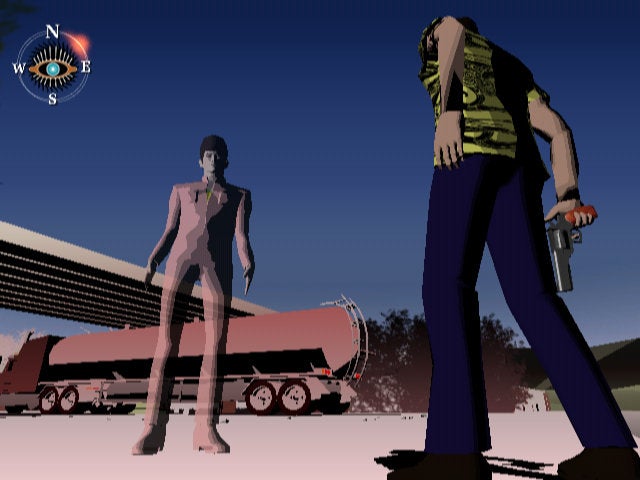 "If we don't release titles it's really easy to be forgotten. When you look at developers overseas - Valve, Epic, Bungie - all these developers let users know what they're up to. I think they're really good at announcing what they're doing so I wanted to learn from them how they do it.
"I think we grew pretty fast during Shadows of the Damned," he admits, "but having this size actually allows us to do more, so I definitely want to keep it at this scale."
However, pressed further, it becomes clear that Suda does have his sights set high. While the prospect of one day competing with industry heavyweights such as Capcom might currently be "like a dream", he points at Level-5 - the Fukuoka-based hit factory behind Dragon Quest IX and the Professor Layton series - as an example of the stature he's shooting for.
"We look at Level-5 - still a very young company, and [Akihiro] Hino-san is actually in my same generation. He's the CEO of Level-5 - a creator and a designer as well as a businessman. Hopefully if we can do the same and be a unique presence like that in Japan we would be very happy."
Suda insists that despite all the extra work Grasshopper is taking on, he has no intention of swapping his creative role for backroom number crunching. He sees ensuring that every single Grasshopper title sports his distinctive creative fingerprint as central to the company's success.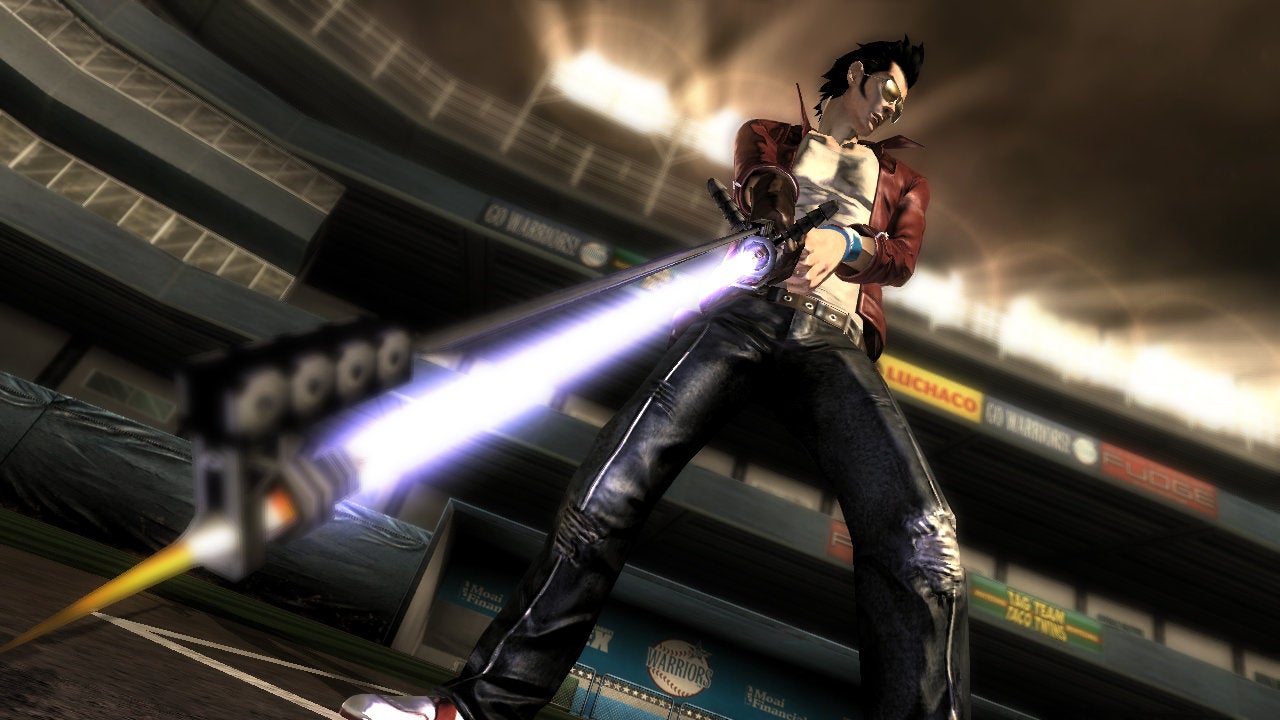 "Do I look like a businessman?" he asks, cheerfully gesturing at the busty '70s B-movie babe emblazoned across his T-shirt.
"As a matter of fact, our new CEO Henry [de la Trobe, formerly president of EA Japan] can definitely provide a lot of business support, so in that sense I think I will actually have more time to be creative.
"I see my role as someone who injects Grasshopper style or flavour into every title we have in our studio - not just for major titles but even smaller games. It's my job to really inject our style into every game possible. I'd like to make sure even our social games have my flavour."
Suda's current focus is the Japanese launch of Shadows of the Damned, which went on sale in the country a few days after we meet. It was greeted with solid reviews when it arrived on these shores earlier this year, but disastrous sales, shifting only 24,000 units during its first month on US shelves and debuting in the UK at 31.
Become a Eurogamer subscriber and get your first month for £1
Get your first month for £1 (normally £3.99) when you buy a Standard Eurogamer subscription. Enjoy ad-free browsing, merch discounts, our monthly letter from the editor, and show your support with a supporter-exclusive comment flair!