Subnautica: Below Zero introduces series' first land vehicle in new Snowfox Update
Plus new biome, leviathan, and more.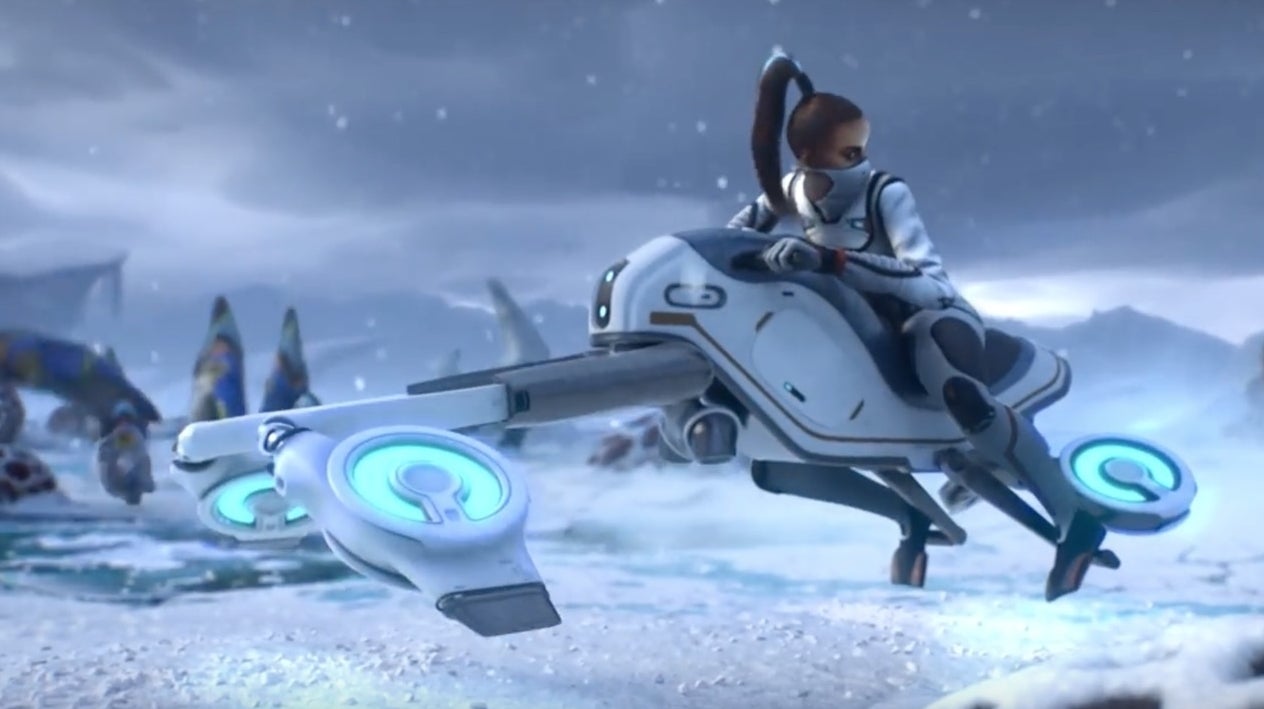 Subnautica: Below Zero, developer Unknown World's standalone expansion to last year's brilliant underwater survival adventure, has just received a new early access update, introducing (among other things) the series' very first land vehicle: the majestic Snowfox.
Below Zero, if you've not yet had the pleasure, unfurls on a previously unseen part of ocean planet 4546B, a year after the events of the main game. It marks a departure from the original experience, however, in both its icier, chillier climes (and new, biome-appropriate flora and fauna) and its more sizeable stretches of land too.
Those landmasses are even more notable in the new Snowfox Update, courtesy of the Glacial Basin. This new biome is a "wide stretch of frozen land boasting diverse geographical features such as waterfalls, caves, rivers, and lakes". It's also home to the "shockingly aggressive" new leviathan-class Chelicerate, and "terrifying" new land beasts known as Snow Stalkers.
In order to assist in navigating all that expanded snow and ice, Unknown World's new update grants access to the titular Snowfox. Resembling a hoverbike, it's designed for faster travel on land, and is, says the developer, fully customisable and upgradeable. There is, for instance, an optional speed boost module, with more additions - including a jump module - due soon.
But that's not quite everything! The Snowfox Update also brings a number of quality of life improvements, deadly new Brinewings, plus new modules for the Seatruck. The latter include the Docking Module (enabling you to lug your PRAWN suit around), a Perimeter Defense Module to identify nearby threats, and the Sleeper Module. This offers a space for calm and rest, and features a bed, a picture frame, and a jukebox - with functionality for that coming soon.
Subnautica: Below Zero is expected to remain in early access for at least 12 months. But if you're too impatient to wait for the final game, it's available now, in its incomplete state, from Steam or the Epic Games Store. It costs £15.49/$19.99 USD.